This interview is brought to you by Startup Booster. Market your company with rapid, effective promotion across startup and business blogs.
Name: Albert Bou Fadel
Company: SmartBarrel

What are you building, and who benefits most from it?
We are building a platform powered by hardware and software that helps contractors manage their workforce the same way Fortune 500 companies do. It's an ecosystem composed of proprietary hardware, mobile apps, and web applications, all powered by an AI analytics engine that streamlines many of the endless and tedious manual processes.
What is one of your startup's most impressive accomplishments?
Building a hardware product that seems incredibly simple and intuitive on the outside, yet powered by state-of-the-art technology and AI on the inside. Hardware and advanced technologies are usually accompanied by complexity, which is often confused with sophistication. Given our target audience (construction sites and construction workers) and the lack of any real IT personnel, complexity was not an option. We had to package all the "sophistication" in a user-friendly and intuitive box, and that is our SmartBarrel WallMount 3.0 solution.
What has been the biggest challenge so far, and how did you overcome it?
The top challenge we've faced so far is getting in front of contractors. The solution is a no-brainer—once you get to experience it, the product sells itself. The ROI is calculated in days, even hours in some cases. Besides being able to reach out and find the contractors, who are usually busy in the field and away from their computers, emails, and social media platforms, the challenge has been getting them to believe that the solution we offer does work. Most contractors have previously been burned by technology and false promises, so the initial response is one of skepticism—nothing that can't be solved with a demo and sometimes maybe a live trial to experience the value firsthand.
What tool or app could you not live without and why?
182 founders interviewed so far. Get interviewed in 10 minutes, via a simple form, for free.
The construction industry is filled with opportunities to optimize processes. They range from pre-construction and field solutions to financial tools. If I were to work as a project manager, I would limit my paper usage to a tiny notebook for doodling purposes (a hobby of mine). Besides that, I would want to digitize as many of the most important and repetitive tasks as possible.
PROCORE is a phenomenal tool to make sure documents, contracts, drawings, and daily logs are being seamlessly tracked and shared. Tools such as SubBase are incredible for ordering and tracking material purchases from the field without the hassle and chaos of paperwork. ERP solutions such as CMIC can also streamline much of the complex construction accounting and provide real-time financial information about the project and its performance, which is deemed exceptionally valuable for the success of a project and a company as a whole.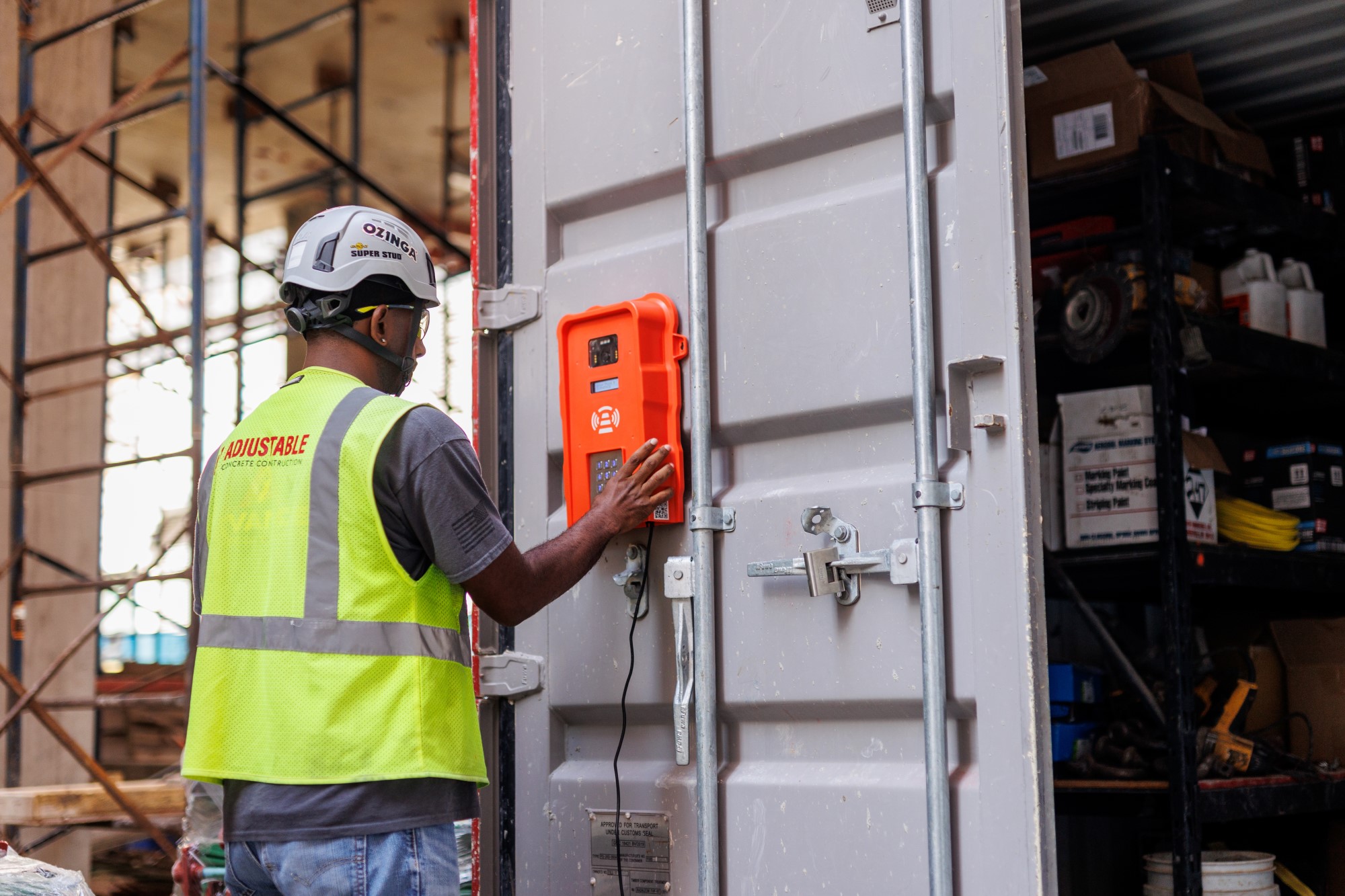 What marketing strategies have worked for you?
The construction industry relies heavily on user bases and testimonials. The top question we get is "Who else is using you?" Referrals have been our greatest engine—we've been growing solely based on customer referrals and partnerships.
Of course, one can't rely on word of mouth alone, so we've also been attending construction trade shows, some focused on specialty trade (such as World of Concrete), some more technology-focused, and some organized by smaller associations. They each offer different exposure to a different segment of the industry.
Can you share any financial data about your startup?
Earlier this year, we defined our ideal customer profile and have since focused on that target market. So far, we have doubled our revenue and are on track to triple it by the end of 2023. We also grew the team by almost 50%. We are forecasting most of our account and financial growth to have an effect in 2024 since we have modified our roadmap to cater to a specific construction segment and are also finding more ways to utilize AI to further accelerate our product and service offerings while providing a more impactful solution. (Reported on October 03, 2023.)
What has been your biggest business failure to date? What did you learn from it?
Whether people like to admit it or not, failure is rife in the startup space. One just needs to fail a tiny bit less than win, which is how you survive.
If I had to pick one major business failure, it would probably be one of the most classic examples—customers not knowing what they want. It is exceptionally hard to listen to your customers' requirements, go back, brainstorm, and dig deeper to identify their exact pain point and provide a real solution to their problem.
In the early days, it was very easy to listen to a major client ("major" being relative, especially in the early days) and run back to the engineering room with a list of their requests. Chances are that those requests won't work—they're not scoped or built properly or, even worse, they can hurt your product in the long run.
We spent countless hours and dollars building features that customers at the time had pushed for and that we knew may not work. We had to pay the price for those early mistakes.
My biggest take from all those mistakes is that innovation is not digitization. You are the expert: Think, analyze, then design.
What's the best specific piece of advice you have for other entrepreneurs?
I tend to be driven by tough love. What keeps me going is a basic philosophy—it doesn't matter how hard it is, it can be harder; it doesn't matter how bad it is, it can be worse. On the face of it, these might seem like negative or dark observations, but when needed, they actually provide signs of hope, light, and drive when everything appears to be exceptionally wrong.
As your journey progresses, there are three key lessons. One, it is a very bumpy road, no matter which stage you're at. Two, it doesn't have to be a lonely journey—you'd be surprised how many people can share it with you (employees, friends, family, partners, investors, advisors, and mentors). Three, it's all about perspective, and you control perspective—focus on yourself and your business as those are the only two things you really control.
Want to be interviewed just like this? Fill out this simple form.