This interview is brought to you by Startup Booster. Market your company with rapid, effective promotion across startup and business blogs.
Name: Abeer Raza
Company: TekRevol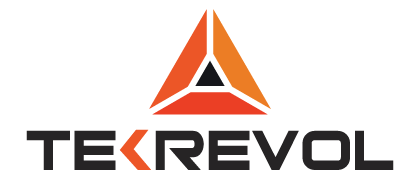 What are you building, and who benefits the most from it?
At TekRevol, we are building future-ready digital products and solutions for startups and enterprise businesses to help them achieve exponential growth by leveraging technology. Enterprise software development, mobile app development, web app development, and other digital enablement services are all part of our comprehensive digital transformation services.
What has been your biggest challenge so far, and how did you overcome it?
My biggest challenge has been to inspire change within our people and create a leadership culture where every employee, regardless of rank, is determined to go above and beyond to add value to the best of their ability.
At TekRevol, we have built a culture that values efforts over results, encouraging employees to think outside the box without fearing failure. I believe this approach and culture of rewarding efforts over results should become mainstream, especially in the digital industry.
What tool or app could you not live without and why?
182 founders interviewed so far. Get interviewed in 10 minutes, via a simple form, for free.
As a fast-paced digital transformation company operating on agile philosophy, I believe uninterrupted, seamless communication and collaboration between our teams are vital to building successful products. Since we operate globally with offices in the U.S., Canada, Ukraine, Pakistan, and the GCC region with a hybrid working model, managing large-scale projects with multiple teams requires seamless communication and collaboration channels. Thus, I would have to go with Jira and Slack because managing large-scale projects would be next to impossible without these tools.
What marketing strategy has worked for you?
When it comes to marketing, there is no one-size-fits-all solution, particularly in the context of digital transformation. However, I fervently advocate networking and building new relationships and partnerships through networking events, global business seminars, and technology summits.
What's the best specific piece of advice you have for other entrepreneurs?
My advice for entrepreneurs is to use a mix of organic and inorganic growth strategies to scale their businesses. I have seen startups face shutdowns due to aggressively spending their resources and relying heavily on inorganic growth strategies. At the same time, I have witnessed businesses achieve zero to no growth in the last decade due to a lack of experimenting and adherence to old-school organic growth strategies. Thus, I'd counsel my fellow entrepreneurs to step outside of their comfort zones and experiment recurrently to achieve scalability with sustainability.
What does your company's trajectory look like over the next five years?
We plan to create a strong foothold in the GCC region and enable our partners to uncover their true business potential by leveraging technology. Second, we aim to expedite our incubation operations to empower young and passionate entrepreneurs with mentorship and capital funding under the umbrella of Revol Ventures. Third, we plan to invest in the learning and development of our employees to help them master soft skills and become leaders of tomorrow.
We made it into the Inc. 5000 fastest-growing companies in just five years. If we continue with the same determination and integrity, we are confident that we will make it into the Inc. 500 and eventually the Fortune 500 within the next decade.
Want to be interviewed just like this? Fill out this simple form.