This interview is brought to you by Startup Booster. Market your company with rapid, effective promotion across startup and business blogs.
Name: Hamid Darabi
Company: Demiks

What are you building, and who benefits most from it?
Demiks strives to bridge cultural divides through language learning. We build software for anyone involved in the language learning process—management software for language schools, tools for teacherpreneurs, and apps for language learners.
What is one of your startup's most impressive accomplishments?
We have teachers, schools, and students from all over the world using our products. We are a mission-driven startup and exist to connect people. That's why coverage is the most important KPI we track.
What has been the biggest challenge so far, and how did you overcome it?
Finding the right people to join the team has always been a big challenge. We are proud of the team we've built so far, but we know it will only get more difficult as we grow. It's hard to attract experts who are not only the best in their domain but are also interested in languages and share the same values.
What tool or app could you not live without and why?
171 founders interviewed so far. Get interviewed in 10 minutes, via a simple form, for free.
Tools to communicate with clients and among our team are essential to our operation. We use a wide range of apps, such as MS Team, Google Meet, Zoom, and Slack, depending on the situation.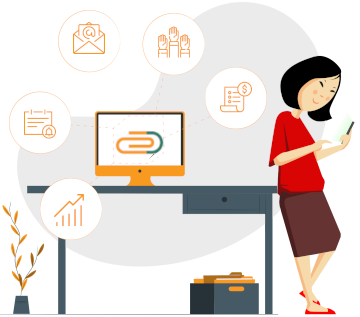 What marketing strategies have worked for you?
The language learning community is extremely connected. After all, they are all trying to learn a new language to connect to more people. Ironically, old-fashioned word of mouth has been the best growth hack for us. We try our best to offer great products at a very reasonable price, and the word inevitably spreads.
Can you share any financial data about your startup?
We are currently serving people from 90+ nationalities on our platforms. Given the fact that we were founded just a couple of years ago, this is a number we take great pride in. (Reported on May 31, 2023.)
What has been your biggest business failure to date? What did you learn from it?
We launch new apps, products, and features every once in a while. Many of them have failed and many were successful. If I must pick one, it has to be the marketplace for booking a language course abroad.
We did a lot of research, international negotiations, and development. This was one of the first products we shipped right when we started. The COVID-19 pandemic happened, and we had to accept the fact that international travel was not an option anymore. At that point, we didn't have a big pool of resources, so you can imagine how devastating it was to lose all that hard work. We then pivoted towards a platform to help schools offer their courses online.
What's the best specific piece of advice you have for other entrepreneurs?
Your life will be much easier as an entrepreneur if you identify a real problem to solve. You have to understand the problem very well, test and validate lots of hypotheses, and talk to people who deal with that problem before offering a solution.
Want to be interviewed just like this? Fill out this simple form.