This interview is brought to you by Startup Booster. Market your company with rapid, effective promotion across startup and business blogs.
Name: Shinya Motohashi
Company: EDGEMATRIX Inc.

What are you building, and who benefits most from it?
EDGEMATRIX provides the Edge AI Box, a compact device that uses AI to process surveillance camera images on-site (edge) and transmits them, as well as the EDGEMATRIX service, which allows remote management of this device, cameras, and AI applications. In addition, using these makes possible real-time monitoring of edge AI images.
With processing on-site (edge), AI can warn of dangers and abnormalities in real time and take action since there is no transmission delay. Also, communication costs can be reduced since there is no need to send images to the cloud.
What is one of your startup's most impressive accomplishments?
We were able to raise funds from NTT, Japan's largest telecommunications company, and Shimizu Corporation, a top-class construction company, and jointly start this innovative business.
What has been the biggest challenge so far, and how did you overcome it?
127 founders interviewed so far. Get interviewed in 10 minutes, via a simple form, for free.
The big challenge is to install and continue to operate the Edge AI Box in harsh outdoor environments. For example, even when it snows, an Edge AI Box installed in a large parking lot must continue to monitor the number of cars 24/7/365. We have enhanced the durability and reliability of the Edge AI Box so that it can be used in such harsh outdoor environments.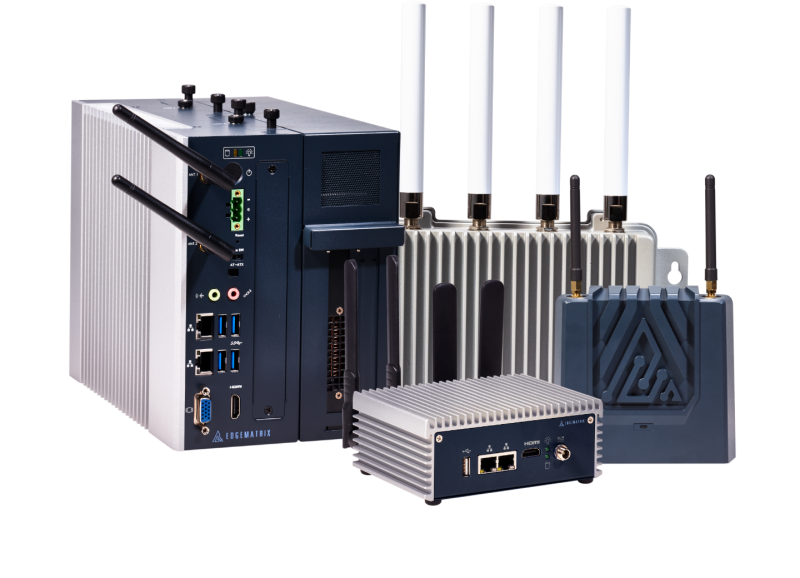 What marketing strategies have worked for you?
We present various use cases in the media to demonstrate the benefits of Video Edge AI. Interesting examples of using surveillance cameras and Edge AI Box include analysis of congestion at Christmas markets, measurement of water levels in rivers and ponds, monitoring unmanned drone arrivals and departures, and monitoring poultry houses as a countermeasure against avian influenza.
Can you share any financial data about your startup?
To date, EDGEMATRIX has raised $15 million, and sales continue to grow more than 1.5 times each year (Reported on March 15, 2023.)
What has been your biggest business failure to date? What did you learn from it?
In 2020, we started offering an Edge AI camera tablet that can measure surface temperature and do face authentication, but the market was quickly overtaken by cheap surface temperature measurement camera products.
What's the best specific piece of advice you have for other entrepreneurs?
Timing the launch of products and services is critical. If it is too early, it will take time for the market to recognize it, and additional funds will be required during that period.
Want to be interviewed just like this? Fill out this simple form.