This interview is brought to you by Startup Booster. Market your company with rapid, effective promotion across startup and business blogs.
Name: Edmundas Balcikonis
Company: TripAdd

What are you building, and who benefits most from it?
TripAdd is a digital marketplace for all things travel. It sources thousands of offers from some of the world's largest travel companies. Based on the customer's trip details, TripAdd selects the best product offers and combines them into personalized discounted travel bundles. Travel products such as tours, flight care, eVisa, and much more are included in bundles provided by TripAdd.
What is one of your startup's most impressive accomplishments?
TripAdd, an ancillary service provider within the Blue Ribbon Bags Group, completed its multi-million dollar acquisition of Eddy Travels, the startup I co-founded. The Blue Ribbon Bags Group plans to leverage its existing relationship with over 300 OTAs to promote the innovative TripAdd solution as well as Eddy Travels' AI-powered chatbot.
What has been the biggest challenge so far, and how did you overcome it?
TripAdd functions as an embedded white-label marketplace for ancillary vendors and travel providers. To make this possible, we have integrated dozens of vendors of thousands of travel ancillary products and services. Every vendor integration required weeks and sometimes months of development work. Aligning this development pipeline and shipping over 20 real-time vendor integration via multiple APIs has been very complicated.
What tool or app could you not live without and why?
171 founders interviewed so far. Get interviewed in 10 minutes, via a simple form, for free.
Lately, I could not live without ChatGPT. As a travel entrepreneur, it helps me by generating innovative ideas, conducting market research, assisting in content creation, and devising effective marketing strategies. It provides valuable insights based on its extensive knowledge, enabling me to make informed decisions and deliver exceptional travel experiences to my customers. Now we are also exploring how to use ChatGPT for streamlining customer support and in-house business operations.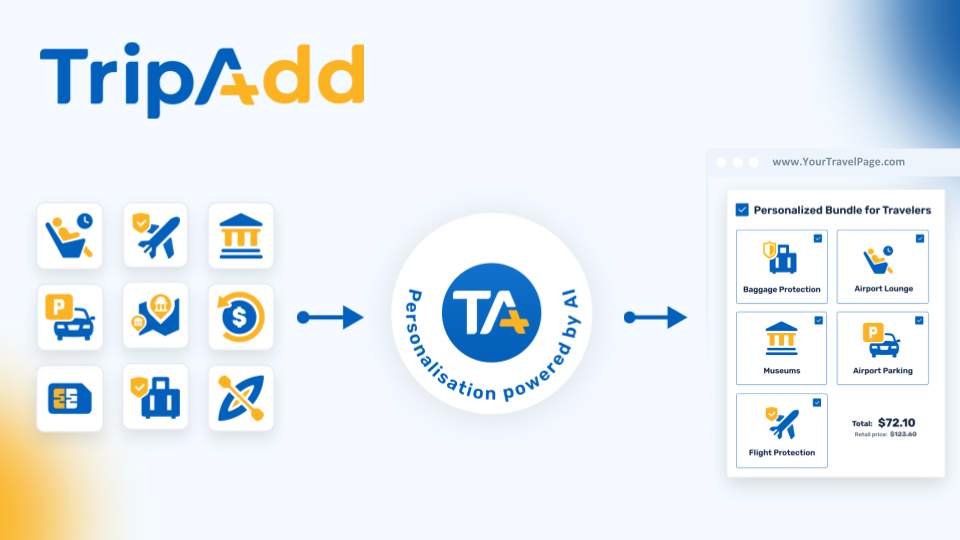 What marketing strategies have worked for you?
For me, effective marketing strategies often include a combination of digital advertising, search engine optimization (SEO), content marketing, and partnerships. Digital advertising, such as targeted online ads and social media campaigns, helps raise awareness and reach a wider audience. SEO ensures that your website ranks higher in search engine results, increasing visibility and attracting organic traffic. Content marketing—through informative blog posts, videos, and engaging social media content—establishes your brand as an industry authority and drives customer engagement. Collaborating with strategic partners, such as travel agencies or influencers, can also amplify your reach and create mutually beneficial promotional opportunities. By utilizing these marketing strategies, travel technology companies can effectively promote their offerings and capture the attention of their target audience.
Can you share any financial data about your startup?
Currently, we don't disclose specific financial data or the exact amount of funding raised. However, I can share that we have successfully secured a few million dollars in funding from a diverse range of international business angels and funds. These investments reflect the confidence and support we have received from experienced investors who recognize the potential of TripAdd. Our focus remains on delivering an exceptional B2B travel ancillary marketplace and innovation in the travel technology industry with an AI recommendation engine. (Reported on May 16, 2023.)
What has been your biggest business failure to date? What did you learn from it?
Our biggest business failure to date was postponing the product launch because we wanted every feature to be perfectly finished. This delay resulted in missed market opportunities and a prolonged time to market.
However, we learned a valuable lesson from this experience. We have since adopted the Lean Startup methodology, which emphasizes iterative development and a "ship fast, fail fast" approach. By releasing minimum viable products (MVPs) earlier and gathering user feedback, we can rapidly iterate and improve our offerings based on real-world data. This agile approach allows us to respond to market demands more efficiently and deliver valuable solutions to our customers faster.
What's the best specific piece of advice you have for other entrepreneurs?
Stay resilient and embrace failure as a stepping stone to success. Entrepreneurship is a journey filled with challenges, setbacks, and uncertainties. It's crucial to maintain a resilient mindset, learn from failures, and keep moving forward. Each failure presents an opportunity for growth and learning. Adaptability, perseverance, and a willingness to take calculated risks are key qualities to cultivate. Embrace failures as valuable lessons, iterate, and never lose sight of your long-term vision. Remember that success often emerges from the willingness to learn, adapt, and persevere through the inevitable obstacles along the way.
Want to be interviewed just like this? Fill out this simple form.