This interview is brought to you by Startup Booster. Market your company with rapid, effective promotion across startup and business blogs.
Name: Simon Church
Company: IGC – In Game Credit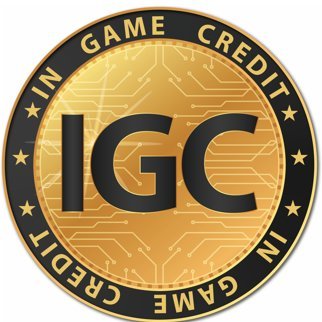 What are you building, and who benefits most from it?
We have built gaming infrastructure and a turnkey module that enables our In Game Credit (IGC) cryptocurrency to be deployed to thousands of games. The standardized technology is bidirectional and enables players to win, earn, spend, use, send to multiple games, and withdraw from multiple games with ease. We make IGC games and also partner with leading game developers to build an ecosystem powered by a dynamic credit system. With our low-cost gas and transaction fees and low-cost turnkey module, our competitive advantage is low-cost distribution and speed to market.
What is one of your startup's most impressive accomplishments?
It was selected by the NRF (U.S. National Retailer Federation) as a top innovation company in addition to being a Ripple developer grant recipient. The NRF innovation selection enabled IGC to exhibit within the famous NRF innovation zone at the largest retailer show in New York. The Ripple grant helped our team build out further functionality on the XRPL blockchain.
What has been the biggest challenge so far, and how did you overcome it?
Our biggest challenge has been building our flagship game, which is called iHunt4. It is an augmented reality (AR) global treasure hunt where retailers can place real promotions that appear at specific longitude and latitude locations. We overcame this challenge through cutting-edge technology and proprietary algorithms.
What tool or app could you not live without and why?
182 founders interviewed so far. Get interviewed in 10 minutes, via a simple form, for free.
We utilize a crypto wallet called Xumm. It enables our users to quickly and easily move the IGC between games. The team at Xumm has put many years into building a solid product that complements our gaming applications.
What marketing strategies have worked for you?
Social media is important, specifically our Twitter customer base and our Discord channel for communicating with our community. We regularly issue updates on the latest improvements to our systems via blogs and press releases. We also attend many retail and gaming exhibitions to showcase our product. In the future, we aim to do joint Twitter spaces and partnership demonstrations.
Can you share any financial data about your startup?
We have not raised capital and are currently self-funded. In the future, we will look for expansion opportunities with strategic investors. (Reported on April 18, 2023.)
What has been your biggest business failure to date? What did you learn from it?
As a founder, my biggest business mistake was to be too heavily geared toward local development costs. I have learned to run a tight ship and drive the vision through strong management. Having the team embrace a vision and explaining why we are something special is what drives us to succeed.
What's the best specific piece of advice you have for other entrepreneurs?
Double your development runway and plan for long-term success by building a strategy. It is very hard to make even a single dollar, so it is best to spend the time on a thorough business plan and test the market.
Want to be interviewed just like this? Fill out this simple form.