This interview is brought to you by Startup Booster. Market your company with rapid, effective promotion across startup and business blogs.
Name: Allen PakChing Lau
Company: One Financial Technology Limited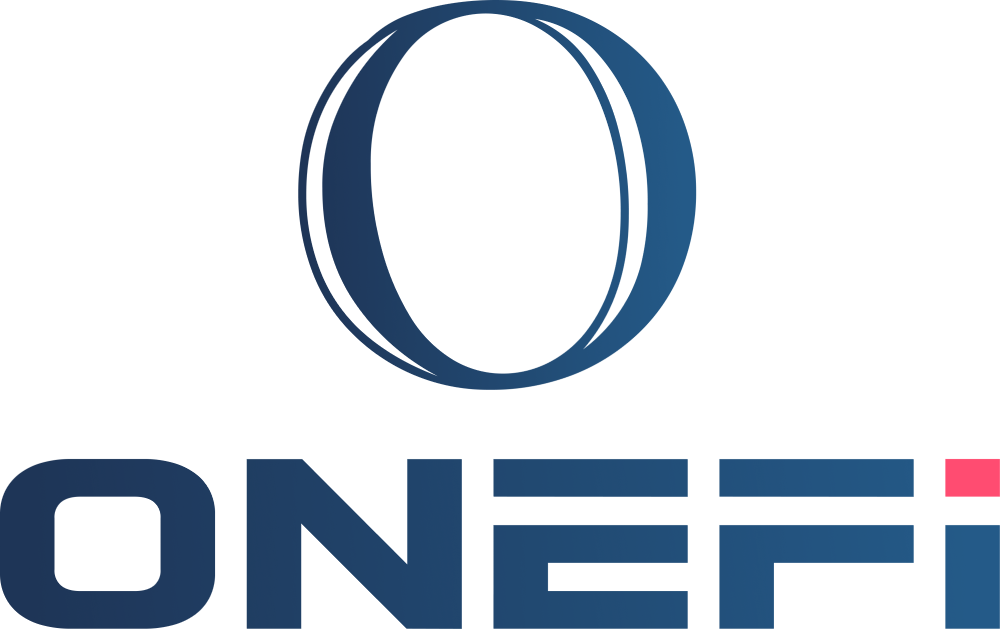 What are you building, and who benefits most from it?
ONEFi is an award-winning AI financial technology company headquartered in Hong Kong. Based on open banking and Web 3.0, it provides global bank account opening, remittance, and overseas asset allocation for the new generation, HNWIs, and enterprises. It currently has multiple patents on automatic investment solutions and personal taxation automation, among others.
The vision is to create a future AI financial advisor and provide a next-generation, all-in-one platform for financial institutions and virtual asset managers so that financial companies can obtain the fund proof issued by banks within one minute. AI automates and improves the costly and time-consuming due diligence process by 90%.
The primary beneficiaries of ONEFi's platform are financial institutions, private banks, and virtual asset management companies that require efficient and cost-effective solutions for managing assets, performing AML checks, and onboarding clients. With the platform's ability to aggregate over 300 banks across eight countries and partner with major players such as Airwallex and Moneyhero, financial institutions can access the latest tech support, and clients can access global bank accounts and remittance services easily.
171 founders interviewed so far. Get interviewed in 10 minutes, via a simple form, for free.
Additionally, the platform aims to benefit individuals and businesses by providing a seamless and secure way to manage their finances, access global banking services, and perform transactions across borders. With its focus on automation and AI-driven solutions, ONEFi aims to reduce the cost of people-driven and laborious KYC practices on each private banking client, which can ultimately benefit clients by reducing costs and improving the quality of service.
What is one of your startup's most impressive accomplishments?
There are several impressive accomplishments that highlight the success of our startup. Among the most notable ones is the successful registration of over 20,000 users, which is a significant milestone for any startup. Additionally, we are proud to have attained a top 20 ranking on the App Store, which speaks to the quality of our product and the satisfaction of our users.
Moreover, we have managed to grow our assets under management to HK$200 million, which is a testament to the trust our clients have in our platform and the value we provide. Finally, we became one of the top 100 startups in the Jumpstarter Alibaba Global Competition in 2023.
What has been the biggest challenge so far, and how did you overcome it?
Collaborating with different banks can be challenging due to unique transactions and bank statement formats. To address this issue, we've used machine learning to standardize these formats, enabling users to manage assets in one location. We've also onboarded banks to offer a wider range of financial products and services and established a direct relationship with banks through our successful partnership with Moneyhero.
What tool or app could you not live without and why?
WhatsApp, for sure. It is an essential communication tool for our team. We use it extensively to keep in touch with each other, as well as with clients, partners, and suppliers. WhatsApp has become an integral part of how we stay connected.

What marketing strategies have worked for you?
We have leveraged social media platforms such as Instagram and YouTube to reach our target audience and build brand awareness. For instance, we have produced videos for YouTube, and they have helped us showcase our app's value proposition and reach a broader audience.
Furthermore, we have been actively updating our Instagram account with engaging content that resonates with our followers. Our Instagram posts have received positive feedback. By consistently providing valuable content on social media, we have been able to build a loyal following and drive user engagement.
Can you share any financial data about your startup?
Since launching the third version of the ONEFi App with the new function Marketplace, we have reached 20,000 users by providing several new features, for example, comparing financial products and building an Open Banking KYC platform. We have raised $750,000 in the latest funding round. (Reported on June 14, 2023.)
What has been your biggest business failure to date? What did you learn from it?
I have realized that my marketing and sales tactics could use some improvement. I believe there is always room for growth, and I am constantly striving to optimize my strategies to reach more users.
One lesson I have learned is the importance of long-term marketing. It's essential to prioritize this early on in the business development stage. By investing in long-term marketing strategies, such as content marketing and social media engagement, I can build brand awareness and establish a strong reputation in the industry.
Moreover, by engaging with customers and building relationships with them, I can create a loyal following that will support the business and help it grow over time.
What's the best specific piece of advice you have for other entrepreneurs?
It's essential to remain adaptable and open to change. The business world is continuously evolving, and entrepreneurs must be willing to adapt their strategies and approaches to remain relevant and competitive. This requires taking risks and embracing innovation.
Building a strong team of advisors, mentors, and supporters is another key piece of advice I can offer. No entrepreneur can do everything alone, and surrounding yourself with people who can offer guidance, support, and constructive feedback is necessary for overcoming challenges and achieving success.
Staying focused on your vision and goals is also crucial. Entrepreneurship comes with its highs and lows, but maintaining a clear vision of what you want to achieve and staying committed to it is essential. This requires discipline, perseverance, and a willingness to learn and grow.
Want to be interviewed just like this? Fill out this simple form.