This interview is brought to you by Startup Booster. Market your company with rapid, effective promotion across startup and business blogs.
Name: Judah Longgrear
Company: Nickelytics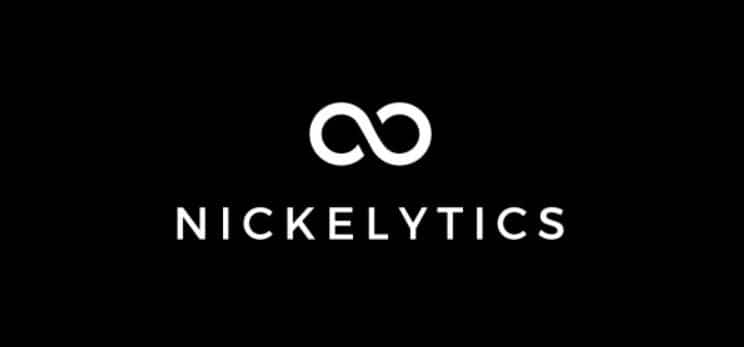 What are you building, and who benefits most from it?
Nickelytics is a venture-backed startup offering a platform that makes launching hyper-local out-of-home (OOH) advertising as simple, scalable, and measurable as online ads.
What is one of your startup's most impressive accomplishments?
We are thrilled to share the exciting news of our acquisition by T72, which is a testament to the exceptional value of our distinctive OOH advertising approach. Through our strategic collaborations, which continue to broaden, we have achieved a remarkable feat in placing ads on autonomous robots. This distinctive edge resonated profoundly with T72, driving their recognition of the immense growth potential lying ahead for us.
However, T72's involvement transcends mere acquisition—they emerge as vital partners on our journey. Armed with their profound business acumen, they fortify our positioning, rendering us even more alluring to our esteemed brand and agency clientele.
182 founders interviewed so far. Get interviewed in 10 minutes, via a simple form, for free.
In recent months, our achievements have reverberated through the industry, securing us coverage by premier media outlets. Entrepreneur, Fast Company, AdWeek, AdAge, and Media Post are among those that have shone a spotlight on our innovative strides, elevating our brand and achievements to an unparalleled level.
As we embark on this new chapter, the union with T72 not only validates our innovative prowess but also ignites a powerful synergy that promises to propel us even further. This partnership is a testament to our collective vision, and we're poised to harness our newfound resources to set new standards in OOH advertising while exceeding the expectations of our partners, clients, and stakeholders.
What has been the biggest challenge so far, and how did you overcome it?
One of the most significant challenges I've faced was integrating our ad tech into the rapidly evolving mobility industry. Many traditional stakeholders were initially resistant to the disruptive potential of our technology. To address this, I organized a series of roundtable discussions and workshops, allowing stakeholders to voice concerns and understand the potential benefits. This not only cleared misconceptions but also fostered collaborative partnerships.
Another obstacle was maintaining the morale of our team during uncertain times. Through open communication, regular feedback sessions, and team-building activities, we created a resilient, positive culture. This approach helped us navigate challenges collectively, making us stronger as an organization.
By continuously focusing on innovation, fostering partnerships, and building a strong company culture, we've been able to consistently push boundaries and stay at the forefront of our industry.
What tool or app could you not live without and why?
Slack. It keeps me connected to my team, clients, and partners in business.

What marketing strategies have worked for you?
Our marketing approach is multifaceted and has proven effective in raising awareness and driving growth. We prioritize sharing valuable content that educates businesses of all sizes about how Nickelytics can solve their challenges.
Additionally, we leverage our extensive network and close relationships, tapping into the power of word-of-mouth referrals. Our presence in the press, social media, and blogs not only highlights our value propositions but also promotes our partners and collaborators. We employ growth marketing strategies, employing KPIs and a strategic roadmap while utilizing content, product, and brand marketing to increase awareness among our desired end users.
Lastly, our thought leadership shines through our LinkedIn articles, reinforcing our expertise and thoughtfulness in the industry. These strategies collectively contribute to our success in reaching and engaging with our target audience.
What has been your biggest business failure to date? What did you learn from it?
Navigating the initial stages of our rideshare startup was a roller coaster of emotions. We were full of hope, especially after managing to raise an impressive $1 million for what we'd lovingly named Nickel Ride. Everything seemed to point towards success, with so many positive signs. However, life had other plans, and we had to make the hard decision to transition into Nickelytics. Looking back, it turned out to be a blessing in disguise, but I won't lie—at that moment, it felt like the world was caving in on us.
What's the best specific piece of advice you have for other entrepreneurs?
Founders must acknowledge that they can't precisely plan the business journey all the way. Instead, successful entrepreneurs take measures within their control to improve how they manage events outside their control.
Want to be interviewed just like this? Fill out this simple form.