This interview is brought to you by Startup Booster. Market your company with rapid, effective promotion across startup and business blogs.
Name: Nicolas Rahmé
Company: DocShipper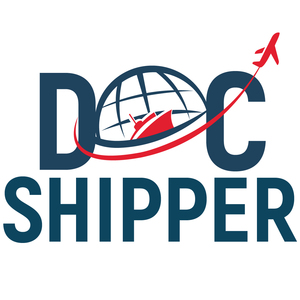 What are you building and who does it help?
DocShipper, the company I co-founded with my brother in 2018, is a supply chain startup that supports its customers throughout the complex and archaic import/export industry. From procurement to international transport and 3PL, DocShipper is the single point of contact for its customers. We simplify the import/export industry through digitalization so that our customers can focus on growing their businesses.
We have a unique business model that combines three departments to fully master the product cycle:
The sourcing services are characterized by collaboration with a reliable supplier or manufacturer in order to fulfill the customer's needs. DocShipper focuses on supporting the customer throughout the purchasing process: supplier research, negotiation, and quality control.
For international freight, DocShipper optimizes the logistic processes in order to maximize the results and the costs.
For 3PL services, thanks to its distribution center in Camporosso in northern Italy, DocShipper manages the inventory, order fulfillment, and last-mile delivery.
What has been the biggest challenge so far and how did you solve it?
The growth potential of DocShipper's business model is limitless, and it is unique in the rest of the world. However, we struggle to recruit the human resources to fully achieve this potential in the long run. Finding the proper personnel is probably our most pressing need right now.
171 founders interviewed so far. Get interviewed in 10 minutes, via a simple form, for free.
Due to its shortage and rising cost, this resource is becoming more and more valuable. Because of this, we have been expanding our recruiting scope to foreign markets and providing more alluring perks, but the procedure will still take time.
What tool or app could you not live without and why?
I run the majority of my businesses on WhatsApp, managing 40+ people directly and more indirectly while traveling all over the world. I have yet to find a better and smoother product than WhatsApp. I have groups for all different projects and teams. It loads fast and is secure.
What marketing strategies have worked for you?
Most of the time, traditional freight forwarders and sourcing businesses target bigger organizations. Small businesses and independent traders are left in a bind since they frequently struggle to get a timely response from their agents about their importations.
We saw this as a chance to connect with these professionals and SMEs on a global scale. The three pillars that make up DocShipper's business strategy were created to make it easier for companies around the world to do business with each other.
They are as follows:
Marketing: Rather than depending on established ties, which favor larger organizations, DocShipper relies on digital marketing to engage with clients worldwide. DocShipper can be very visible online, attract more clients, and successfully connect across boundaries thanks to digital marketing.
Proactive customer service: To provide better support to its clients, DocShipper works with local experts, implements scalable procedures, and makes use of CRM technology. It offers a variety of digital channels through which customers can readily communicate with it at any time.
Network: Across its global reach, DocShipper has a well-established network of dependable suppliers and agents. It includes trustworthy shipping firms, suppliers, and warehouses in each of our 40 markets.
What's the best specific piece of advice you have for other entrepreneurs?
Do not strive for perfection. Many business owners will start endeavors but rarely finish them. They lose interest, become sidetracked, or get dejected because it isn't "perfect" and give up. Following through and finishing projects is one of the most important things you can learn as an entrepreneur.
I believe you should always strive for the highest quality you can, but you have to finish. Some business owners in this situation don't realize how good their product or service is. I think if you follow through on projects and just put the tiniest little effort into promoting yourself and have the tiniest bit of self-confidence, you can be successful.
"Done is better than perfect" Don't build a business plan and don't forecast anything; just go and see where the adventure will take you. And don't forget this quote for every early-stage entrepreneur: "Fake it till you make it."
What does your company's trajectory look like over the next five years?
We have a very ambitious vision because there is no real limit to our model, and international deployment can be achieved quickly and economically. The first phase was done in a short period of time, and more importantly in bootstrapping, which reinforces our belief in the sustainability of the model on a large scale.
The real challenge will be to maintain our growth by hiring the right people, human resources being the most vital part of our business.
In terms of figures, with triple-digit growth over the last years, we are targeting a billion in sales— yes, yes! This is not a figure that scares us: The market is huge and we just have to keep repeating what we know best.
We expect to raise funds at the end of 2022 or the start of 2023 to accelerate our global expansion.
We are putting the final touches to the shift from a startup-style structure to the multinational that we want to be.
Want to be interviewed just like this? Fill out this simple form.