This interview is brought to you by Startup Booster. Market your company with rapid, effective promotion across startup and business blogs.
Name: Doris Leung
Company: Diamond Cab

What are you building, and who benefits most from it?
Diamond Cab has disrupted the taxi market in Hong Kong. We offer the first ever wheelchair-accessible taxi service, and it is available for booking round the clock, with the majority of passengers being fragile and wheelchair-bound seniors.
Since the launch of our unprecedented service, more and more taxi operators have learned from the Diamond Cab experience and built their own brands of barrier-free taxi services. This has created a healthy ecosystem improving the lives of people with mobility challenges while also upgrading the quality of taxi services in Hong Kong. Now over 100 wheelchair-accessible taxis are available in Hong Kong.
What is one of your startup's most impressive accomplishments?
Following the successful launch of Diamond Cab in 2011, NGO representative Jacky Hsu from Taiwan visited me. Jacky studied our operations and has lobbied the government of Taiwan to adopt a new policy that includes subsidizing taxi operators so they can convert their vehicles into wheelchair-accessible taxis. The number of these vehicles now exceeds 800.
171 founders interviewed so far. Get interviewed in 10 minutes, via a simple form, for free.
Though these taxis are not Diamond Cab-branded, the impact of our company is obviously being felt in Taiwan. On July 12, I will be the keynote speaker at the Global Taxi Summit organized in Manchester. I will share details of my journey with Diamond Cab and discuss how we have inspired the taxi industry to blend social mission and business.
What has been the biggest challenge so far, and how did you overcome it?
Our supply largely depends on manufacturers, sales agents, and also the government departments of Hong Kong. The barrier-free Noah Welcabs have never been imported from Japan and used as taxis before 2011. Luckily, Hideyuki Iwata, a passionate executive at Toyota, helped us realize our dream by supporting the launch of Diamond Cab.
However, since Iwata's retirement in 2016, the import of Noah Welcab cars was suspended. I didn't give up on replacing the oldest Diamond Cab vehicles and sought help from the executive councilor of the Hong Kong SAR government, stressing the urgency of the need to replace our oldest cabs. My voice was finally heard and the newest Diamond Cab was launched in April 2022. Persistence coupled with clear messages really works.
What tool or app could you not live without and why?
Social media platforms are a must in running Diamond Cab. Aside from providing barrier-free taxi transportation, Diamond Cab regularly organizes Diamond Leisure tours, which are barrier-free outings for wheelchair-bound elderly people and their carers. All the nice stories and photos are posted on Facebook, Instagram, or LinkedIn, playing an important role in educating the public on what a quality barrier-free lifestyle is.
Scaling up the social impact with Diamond Cab online stories is one of my achievements (I was a TV journalist before founding Diamond Cab). Carers are inspired and empowered to book their own Diamond Leisure tours for family members, creating a ripple effect in the carer community.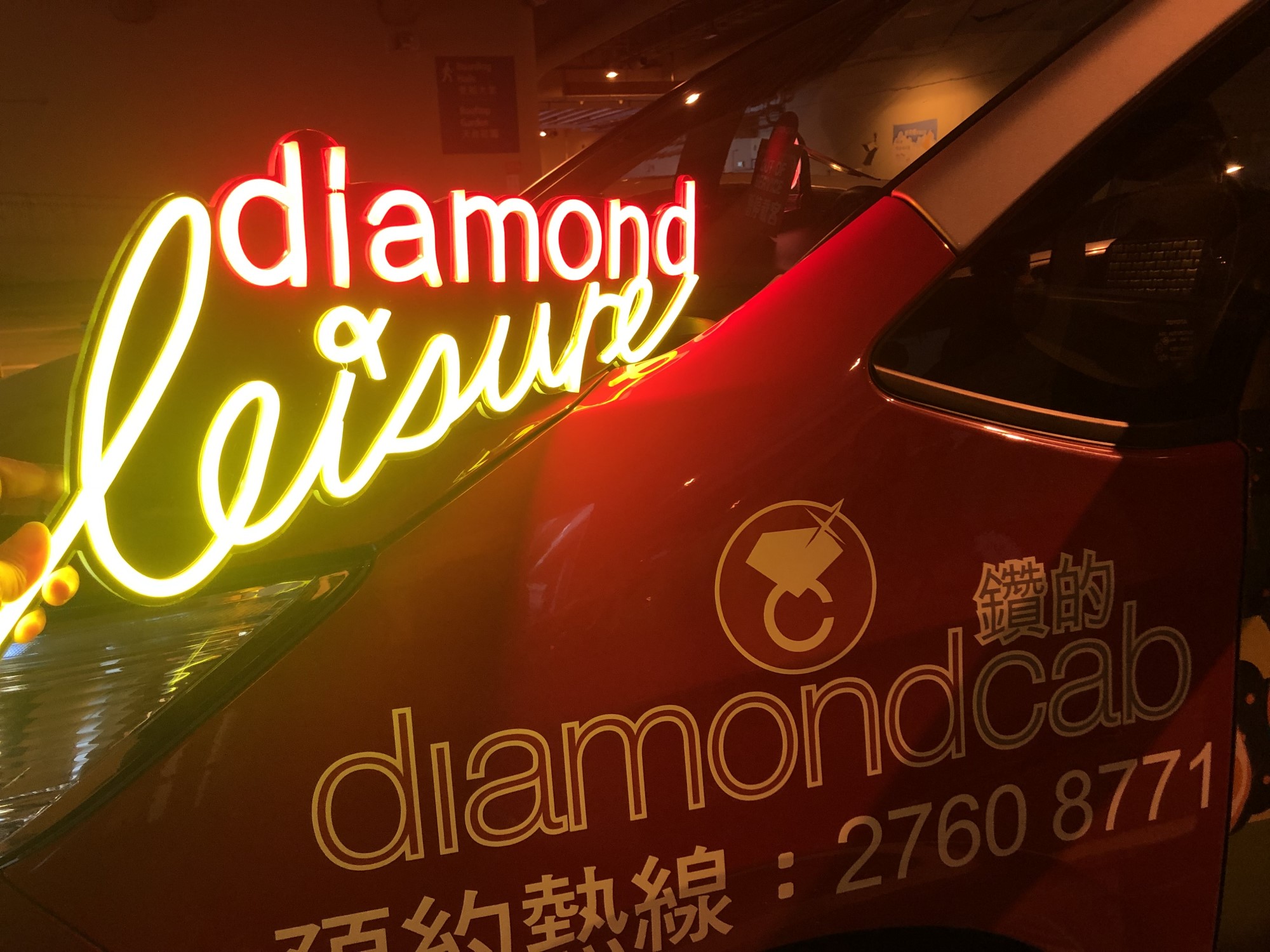 What marketing strategies have worked for you?
Storytelling is an effective approach, starting with the brand story, the logo story, and the Diamond Cab team story. We post about our operations, share the stories of the passengers and the drivers, and publicize our leisure events and awards. The stories help people understand why and how Diamond Cab is important, fostering brand loyalty even among non-wheelchair passengers who may one day need Diamond Cab or another barrier-free taxi service. As a veteran TV journalist, my strength is storytelling with good images, and this has worked well in the past 13 years.
Can you share any financial data about your startup?
Diamond Cab has accomplished over 180,000 wheelchair-accessible trips since 2011 although we have only five barrier-free taxis at the moment. Our business model involves a taxi management company renting the taxi from the taxi owner and sub-renting it to the Diamond Cab driver.
Other than the rental income from the drivers, we also need project sponsorship related to our social mission, for example, organizing goodnight club music concerts for the elderly during the pandemic and Diamond Leisure tours after it, providing quality barrier-free outings for underprivileged elderly passengers and their carers. We have raised over HK$5 million in equity and $5 million from sponsorships since 2010. (Reported on June 11, 2023.)
What has been your biggest business failure to date? What did you learn from it?
It's not a business failure per se, but we nearly closed shop in 2017, when I was diagnosed with stage 3 breast cancer. I stopped working to focus on my cancer treatment. Luckily, Prudential Insurance Hong Kong supported Diamond Cab with new cab advertising and a community ride sponsorship, while the acting CEO reduced operational costs to a minimum.
Diamond Cab and I both survived the crisis. I was back in the office in mid-2019 after finishing my 18-month breast cancer treatment. Then I got new capital to run Diamond Cab mainly from the taxi partner and elderly home partner) and also launch new charity programs at the Diamond Cab Foundation. I have learned how to delegate and pick the right helpers, but just shoulder all responsibilities myself.
What's the best specific piece of advice you have for other entrepreneurs?
Be persistent, humble, and mindful of your health—you cannot change the world otherwise.
Want to be interviewed just like this? Fill out this simple form.