This interview is brought to you by Startup Booster. Market your company with rapid, effective promotion across startup and business blogs.
Name: Alan Kashkash
Company: Linguido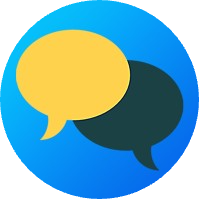 What are you building and who benefits most from it?
We are in the process of developing a generative AI learning management system, which has been specifically designed to cater to the needs of language schools and freelance language teachers. The primary objective is to provide these institutions and individuals with a comprehensive and streamlined solution for managing their language education programs.
Our advanced AI-powered features promise to revolutionize the way language education is delivered and experienced by students. The benefits are numerous, but language schools and freelance language teachers stand to gain the most as they will have access to a range of powerful tools and features that will make it easier for them to manage their classes, monitor student progress, and deliver high-quality language education to their students.
What is one of your startup's most impressive accomplishments?
One of the most notable and impactful things was being selected as one of the featured startups at Web Summit, which is widely recognized as the largest and most influential technology event in Europe. This was an incredible accomplishment for us as Web Summit is known for bringing together some of the brightest minds in the tech industry and showcasing the latest and greatest technological innovations from around the world.
171 founders interviewed so far. Get interviewed in 10 minutes, via a simple form, for free.
To be selected as one of the featured startups from this highly competitive and elite group of companies was a testament to the hard work and dedication our team have put into developing our innovative product and pushing the boundaries of what is possible in the tech world. This recognition gave us invaluable exposure to a large and diverse audience of potential customers, investors, and partners and helped us establish ourselves as a rising star in the tech community.

What has been the biggest challenge so far, and how did you overcome it?
We're just leaving our garage, so these challenges were mostly technical. One of the biggest we faced was the development of a user-friendly files system similar to Google Drive. We wanted to provide our customers with a knowledge base where they could upload the materials they've been using and enrich them with features like instant translation, audio, and a "save to flashcards" button, and since they had a lot of files, we had to write the files explorer using Typescript. However, this presented several technical difficulties, particularly when it came to uploading multiple files simultaneously while providing real-time updates on the upload status of each file.
To overcome this challenge, we had to delve deep into the intricacies of asynchronous file uploads and gain a comprehensive understanding of how to manage these processes in a seamless and efficient manner. Ultimately, we were able to develop a highly functional and reliable files explorer that met our users' needs, providing them with a smooth and efficient file management experience. The key to solving this challenge was our commitment to finding creative and innovative solutions, combined with a deep understanding of the technical requirements.
What tool or app could you not live without and why?
That may sound quite conventional, but one that stands out as being truly indispensable for me is Gmail. It has revolutionized the way I manage my email communication, providing me with a streamlined and organized mailbox that integrates all my email accounts into one collective inbox. The advanced filtering and labeling features have made it easier than ever to manage all my emails, and the clean and intuitive user interface has greatly improved my productivity and efficiency. I cannot imagine going back to managing all these accounts separately, and, fortunately, I don't have to.
What marketing strategies have worked for you?
We are in the very early stages of our marketing efforts, but one of the strategies that we have identified as being particularly effective for us is account-based marketing (ABM). We are fortunate to have a CMO on our team who specialized in ABM, and we plan to leverage his expertise to drive our go-to-market efforts.
ABM is a highly targeted and personalized approach to marketing that focuses on individual accounts and specific decision-makers within those accounts. It involves identifying and engaging with key accounts that are most likely to benefit from our products or services and tailoring our marketing efforts to their specific needs and pain points. This helps us to build relationships and establish trust with our target audience while also demonstrating the value of our offerings in a meaningful and impactful way.
One of the key benefits of ABM is that it enables us to be highly targeted and efficient with our marketing spend while also providing us with the opportunity to build deeper and more meaningful relationships with our target accounts. By focusing on a smaller number of high-value accounts, we can provide a high-touch and highly personalized marketing experience that is designed to drive engagement, build brand awareness, and ultimately close more deals.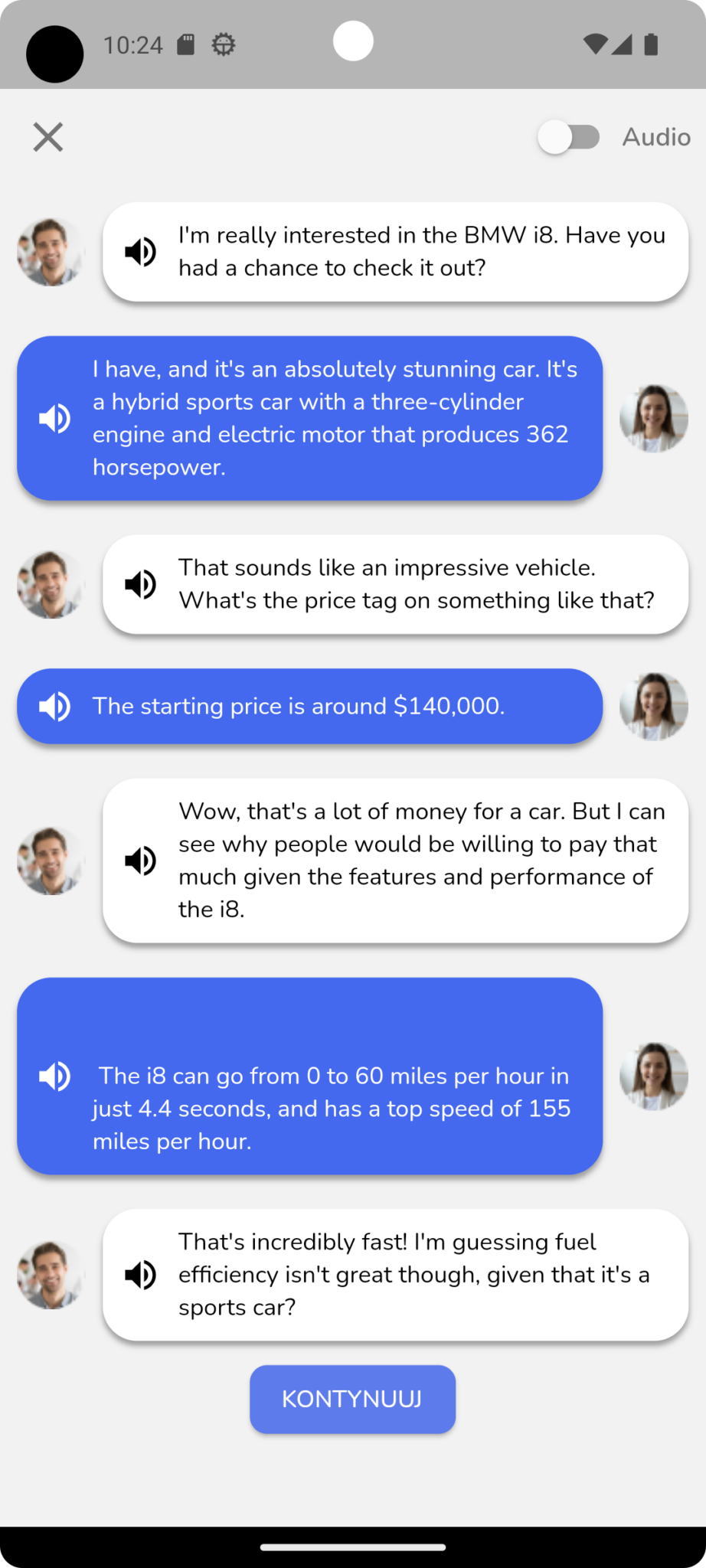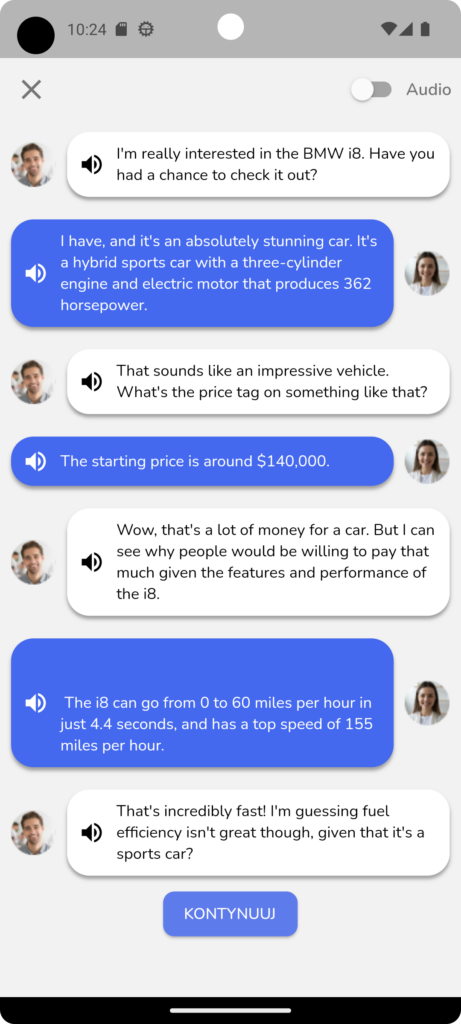 What's the best piece of advice you have for other entrepreneurs?
Take your time before you start! Starting a business is a major and often challenging undertaking, and it is important to be well-prepared and equipped to succeed. One of the most valuable pieces of advice I can offer is to take the time to gain experience, build relationships, and discover your true self before jumping into starting a business.
Many entrepreneurs, including myself, are eager to get started and make an impact in the world, but starting too early without the necessary preparation can be a recipe for disaster. Taking the time to gain relevant experience in your field and get to know key players in your industry can be incredibly valuable and help you build the foundation for success.
Additionally, dedicating time to understanding yourself and what drives you is critical. What are your purpose and your mission in life, and how do you want to influence the world? These questions are crucial to answer before starting a business as they can help you align your business with your values and create a vision for your future that will sustain you through the ups and downs of entrepreneurship.
I started my entrepreneurial journey at a very young age, and while it was exciting, it was also extremely hard. Fortunately, through these experiences, I learned the importance of taking the time to gain experience, build relationships, and understand who I am and what drives me. These lessons have been invaluable, and I believe they have set me on a path to greater success.
What does your company's trajectory look like over the next five years?
We have a bold and ambitious vision for the future. Over the next five years, we will be focused on becoming the number one solution for language educators across the world. This is a significant challenge, but we believe that our unique offering, combined with our commitment to excellence, will enable us to achieve this goal.
One of the key elements of our growth strategy is maintaining a high growth dynamic, with a target of increasing revenue by 100% year-over-year. This is an ambitious goal, but we believe it is achievable given the strong growth in both the learning management systems market and the online language learning market, as well as our relentless focus on delivering exceptional value to our customers.
To support this growth, we plan to invest heavily in research and development, marketing, and sales and expand our team with talented and dedicated individuals who share our vision and values. We believe that this investment will enable us to continue to innovate, expand our market reach, and increase our competitiveness in the global market, leading to strong growth year-over-year.
Want to be interviewed just like this? Fill out this simple form.