This interview is brought to you by Startup Booster. Market your company with rapid, effective promotion across startup and business blogs.
Name: Preston Yadegar
Company: Shareholder Vote Exchange

What are you building, and who benefits most from it?
Shareholder Vote Exchange is the first exchange for shareholder voting rights. Investors can use our platform to buy and sell shareholder votes for upcoming company meetings. Our platform is primarily designed to benefit passive or activist investors who want to change their voting policies.
Many investors are passive and aren't interested in voting. They benefit by monetizing their votes to generate income. Meanwhile, activist investors can acquire votes to have a greater say in corporate affairs.
Overall, shareholder voting markets create value for all stockholders by increasing the competition for corporate control. The result is that public companies are managed more effectively and efficiently.
What is one of your startup's most impressive accomplishments?
171 founders interviewed so far. Get interviewed in 10 minutes, via a simple form, for free.
Bootstrapping has been an accomplishment in itself. We've survived so far by keeping our expenses low—luckily, our business is not capital-intensive. We hope to reach profitability in the next one or two years.
What has been the biggest challenge so far, and how did you overcome it?
The so-called "chicken and egg" problem has been a challenge for us, just as it is for other marketplace businesses. We're attempting to tackle it by incentivizing supply and providing liquidity. Once we have a meaningful supply, we believe we can attract demand and get the flywheel going.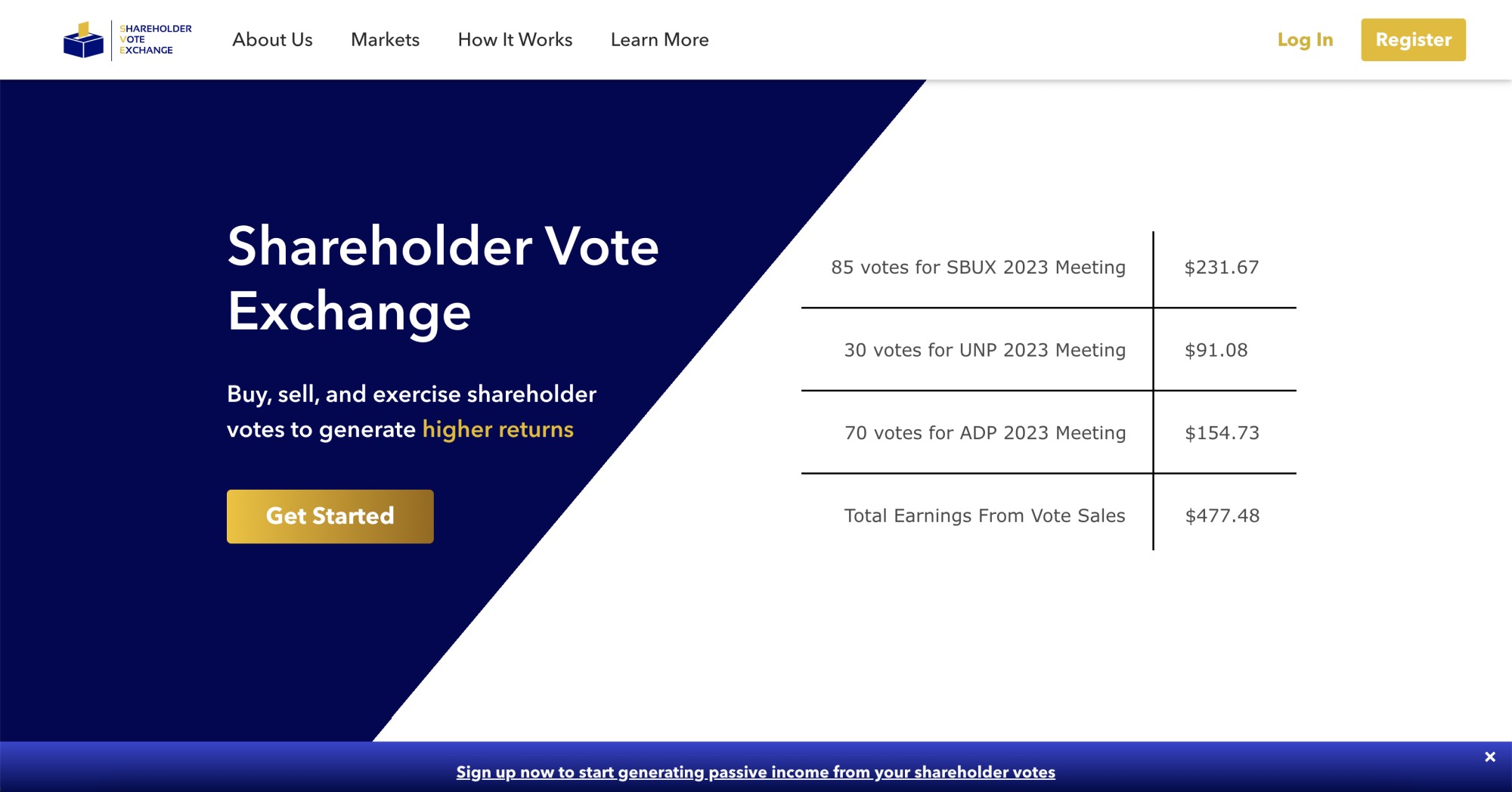 What tool or app could you not live without and why?
We wouldn't be where we are today without AWS. We were able to get off the ground with no major expenses. The ability to deploy quickly and manage our cloud services in one portal is an extremely powerful form of leverage.
What marketing strategies have worked for you?
Personal networks and word of mouth have been the biggest drivers of our organic growth so far. We've also gotten the best (most granular) feedback from this cohort, which has helped guide our product development.
What has been your biggest business failure to date? What did you learn from it?
We had entered business development discussions with two large enterprises operating in adjacent industries. I learned a lot from those discussions and made some valuable connections, but we ended up going nowhere in the near term.
My takeaway lesson is not to waste time on business development very early on. Such partnerships require lots of resources and may distract you from the fundamentals of your startup, which are ultimately more important.
What's the best specific piece of advice you have for other entrepreneurs?
Distribution is just as important as product. Having a valuable idea and building a useful product is great, but you must be able to reach your users if your startup is to succeed.
Want to be interviewed just like this? Fill out this simple form.