This interview is brought to you by Startup Booster. Market your company with rapid, effective promotion across startup and business blogs.
Name: Ayelet Noff
Company: SlicedBrand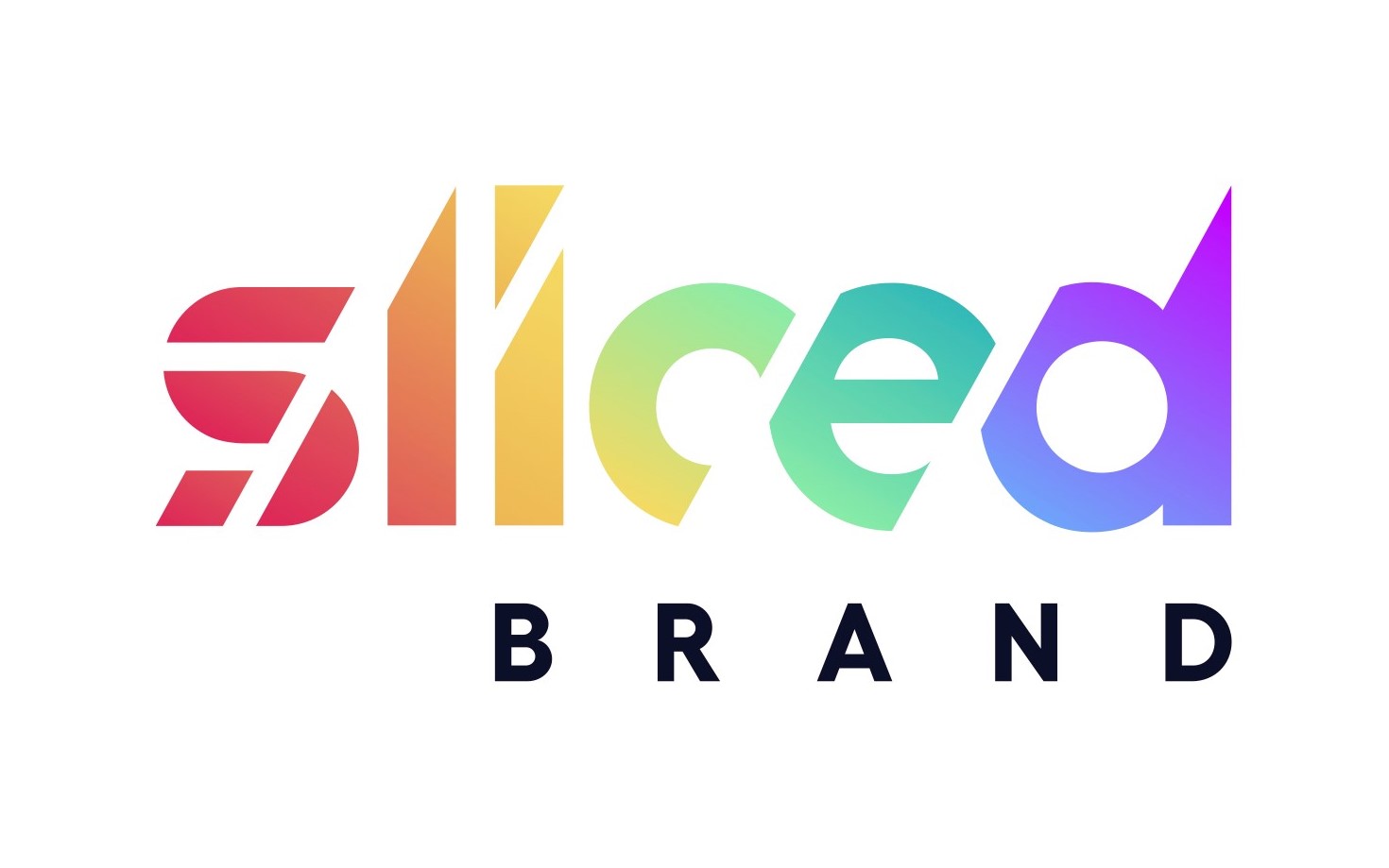 Starting Up
What made you decide to start your own business?
Entrepreneurialism is in my nature. As LinkedIn co-founder Reid Hoffmann said, "Starting a company is like jumping off a cliff and assembling the plane on the way down." That's the excitement I crave. I'm really a people person, and I thrive on the day-to-day of running a business, meeting with clients and journalists, and having meaningful conversations with people in the tech industry.
How did you come up with the idea for your startup?
171 founders interviewed so far. Get interviewed in 10 minutes, via a simple form, for free.
I've always been fascinated by technology, and when the internet and social media came along, I saw how they could be a huge benefit to tech startups. I realized the importance of social media as a cost-effective way for young companies to generate buzz about themselves. I also saw the incredible value in what's called "earned media"—coverage that companies cannot pay for. That makes it very valuable for startups that want to build credibility in order to be noticed by investors and potential partners.
I'm a marketer at heart, and over the past two decades, I've developed quite a solid network of journalists and influencers and have had many successes promoting more than a thousand tech startups. In early 2020, I founded SlicedBrand, which embodies my vision for a PR agency that tends not only to the needs of its clients but also those of journalists. I've focused on building and mentoring a team of media relations specialists who cultivate real relationships with reporters and understand what they truly need.
Solving a Need
Who is your startup most useful for?
We are excited about the technologies of the future and the companies that can get us there, no matter which industry they are in. Whether it's blockchain, Web 3.0, biotech, DeFi, healthtech, or anything in between, the team at SlicedBrand is fully dedicated to working with innovative companies that are truly creating a new—and better—future. The startups that will get the most out of working with us are those that not only have a vision but also understand the value they aim to bring to their communities and customers.
What problem does your startup solve, and how would you say it relieves "pain" for your customers?
Tech companies, particularly those just starting out, usually have not been able to spend time building relationships with journalists; they've been busy building their businesses! So, when the time comes for founders to try to get media coverage for a launch or a new product, most don't know where to begin. This is where SlicedBrand steps in to relieve that major pain point. We create a customized PR strategy for each startup that maps out tactics we will use to make it part of the conversation in industry media.
Not only do we help our clients craft a message that will resonate when we reach out to journalists on their behalf, but we also help them build name recognition for their founders through the strategic placement of thought leadership articles and opinion pieces in key publications. Additionally, by taking advantage of commentary opportunities from our journalist contacts, we help startups keep their names in the news, even when they have no news of their own to share.
Raising Funds
Have you tried to raise funding? Why or why not?
We have always been a profitable company, so we never need to fundraise.
Cash Flow and Exits
When is the company expecting to be cash flow-positive?
We are already cash flow-positive and have been for a long while.
What does a successful exit look like for your business?
We love what we do, so we're not looking to make an exit.
What's your best financial management or cash flow-related tip for entrepreneurs who are just getting started?
Never try to save a buck when building your team or nurturing it. Your team is the most important asset you have as a business.
Marketing
What are some marketing strategies that have worked for you?
We don't spend money on marketing. Our most successful strategy is doing a good job for our clients, and they end up referring others to us, so word of mouth. Aside from that, we find that sharing our knowledge and expertise through guest posts in industry publications is very valuable. It also fits in well with my own personal values. I want the tech industry to thrive, so sharing advice is my way of helping grow the entire ecosystem. They say a rising tide lifts all boats, and I want to help that tide rise in whatever way I can. A nice side effect is that startups that read my articles come to SlicedBrand when they need PR help.
Was there any strategy that worked well early in the business but isn't as useful now?
Pre-pandemic, I used to go to lots of tech conferences around the world to network with potential clients and industry influentials. Now, I realize that I can be just as effective by having personal conversations via Zoom or phone calls. While I still love meeting folks face to face, attending many conferences and spending lots of time traveling is not a strategy that I find effective anymore.
What are some marketing strategies that didn't work for you at all?
In my experience, bashing the competition never works as a marketing strategy. We tried it for a client at their insistence even though we recommended against it. Of course, the campaign did not work. You should always talk about what you do and focus on your own company's strengths instead of focusing on other companies and their weaknesses.
Competitors
Who do you believe to be your biggest competitors? How do you differ from them?
Other tech PR firms would be our biggest competitors, but we have always had our unique way of doing things. The biggest difference is that at other agencies, a client might work with a senior partner on their first outreach, but then they get handed off to a junior partner. At SlicedBrand, I am 110% involved with every one of our clients, along with our vice president, Lauren Perry, and we personally reach out to journalists that we have spent decades nurturing relationships with. This holds true for every client story.
Additionally, we don't see ourselves as an external agency but as an integral extension of our clients' teams. We are a part of their family, and they're a part of ours. Not only are we always available to them, as per our core values, but we are also always completely transparent and truthful with them. If we believe a story will not work for the press, we will be totally honest with our feedback and recommendations, based on our long years of experience.
Hiring and Employment
How exactly does the company develop talent?
To make sure each member of our team performs at their best and reaches their highest potential, we have worked hard to give every one of them the tools they need, particularly the soft skills that are incredibly important when handling both client and journalist relationships. Everyone brought on board receives personal training sessions on a variety of topics from other members of the SlicedBrand staff. In addition, we hold regular workshops to refresh our team's knowledge and build their skill sets.
What criteria do you consider when hiring employees?
Of course, specific skill sets depend on the position, but we are especially on the lookout for individuals with excellent communication skills and an energy about them. We love having a diverse array of perspectives and interests among our team members because that helps us approach brainstorming sessions with the variety of insights and ideas that are so necessary to the creative process.
I hate to talk about "cultural fit" because this term seems to imply there is a single homogenous company culture that we want people to fit into. Quite the contrary: We're looking for talents who will bring more breadth and depth to our team.
Navigating Problems
What was the toughest problem you didn't expect when you started? What did you learn from it?
When I first founded my business, I had a problem delegating tasks. I did everything because I thought no one else could do it better than me. I learned over time that one absolutely must delegate. No one can do everything! I also learned that the more responsibility you give to others, the more trust you show in them, and the better job they do. They'll even surprise you.
What's the biggest mistake you've made in your business, and what did you learn from it?
No single mistake stands out in my mind as being "the biggest." However, I would say that any time I have had a regret or wished I had done something differently, it is because I did not trust my gut feeling from the start. I've been in the PR and tech industries long enough that I have now learned to trust my own instinct if a situation does not feel right.
The Future
What does the company's trajectory look like over the next five years?
SlicedBrand has grown quickly since its founding, and we expect to continue on this path over the next five years. The tech scene is so exciting; there's always an opportunity to work with a plethora of startups that are transforming how we live our daily lives. I see us right there, in the thick of the bustle of innovation. We've been very fortunate to have so much interest from companies in working with us due to our reputation and credibility.
What are the biggest challenges your industry will face in the next five years?
I think the biggest challenge in doing PR for the tech industry is the fact that no one can predict what might happen in the next five years! Five years ago, back in 2017, few could have really foreseen exactly how far we would come with the development of Web 3.0 and all the advancements that have been made. Crypto has had its ups and downs followed by more ups and downs. I expect we will continue to see cycles in tech overall, but the trajectory will continue ever upward with progress. The challenge for those of us doing PR will be to continue educating the public about the real value these technologies have and their potential to transform and improve daily life.
General
How do you define success for a startup?
There are a lot of ways I could answer this, but I think the biggest marker of success is being able, at the end of the day, to say that you positively impacted lives along the way. Whether a business ultimately sticks around or not, if it has improved people's lives and moved the needle slightly during its time here on earth, then I count it as having achieved success.
What metrics do you consider the most important when monitoring the health of your startup?
In PR, the best metric I have to monitor the health of my company is the number of leads we are getting without doing any advertising. When our current clients are referring new potential clients to us, I think that speaks volumes about our performance and health. In addition, the turnover rate we have on the team is a great way to monitor the health of our company, and I'm happy to say that compared to the rest of the firms in our industry, our turnover is quite low because team members are happy and feel appreciated. This is super important to me.
Tools
What pieces of technology does your startup swear by?
As a fully-remote team, we swear by tools like Slack and Zoom for communication, Google Workspace for collaboration, and Monday for project management.
What productivity tools do you use?
Here, too, Slack and Monday are great for keeping us on top of our projects for clients.
Advice
What's the single best piece of business advice that has helped shape who you are as an entrepreneur today, and why?
I love the saying by Confucious "Choose a job you love, and you'll never work a day in your life." PR is a stressful profession and not everyone is cut out for it. Being an entrepreneur is exactly the same—not everyone is cut out for it. You have to believe in your project and what you are doing; otherwise, why bother?
What's ONE thing you recommend ALL aspiring or current entrepreneurs do right now to take their business to the next level?
Keep an open mind and listen when people close to you have advice about how you could potentially do something better. This doesn't mean you have to act on every piece of advice you get. However, if you remain open-minded, you might just gain insights that will truly help you build a better business.
What single tool or app would you recommend to all startup founders at the start of their journey?
I highly recommend all startup founders use Audible so that they can listen to audiobooks when they don't have time to sit down and read. Knowledge is power and will lead them on a path to success.
What's one thing all entrepreneurs should avoid?
Entrepreneurs should avoid trying to go it alone and should instead surround themselves with smart people. No one can do everything themselves. You need to build a team that you trust and then trust them! Entrepreneurs should also avoid hiring people who don't buy into the vision their company is trying to achieve. While it's okay to have disagreements about the path a company should take to get to a specific destination, an entrepreneur needs to first make sure everyone is working toward the same target.
Is there an exclusive TopTierStartups.com coupon code you'd like to provide to readers interested in your product?
No. Our product can be seen on our website and throughout the web with the coverage we get for our beloved clients.
Want to be interviewed just like this? Fill out this simple form.