This interview is brought to you by Startup Booster. Market your company with rapid, effective promotion across startup and business blogs.
Name: Daniel Sand
Company: Wedio ApS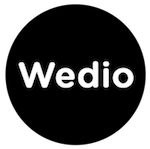 1. What are you building, and who benefits most from it?
At Wedio, we aim to become the number one community for ambitious content creators. Not only do we rent equipment for their productions, but we also provide elite material from our best members to educate other creators via masterclasses, templates, and creator lists.
2. Please describe one of your startup's most impressive accomplishments.
Today, we help almost 100,000 monthly creators become better—together. Our community expanded by 336% in 2022.
3. What has been the biggest challenge so far, and how did you overcome it?
We have experienced a lot of fraud in the U.K., but we have learned to establish better security.
4. Besides your own product, what tool or app could you not live without and why?
171 founders interviewed so far. Get interviewed in 10 minutes, via a simple form, for free.
It would probably be Headspace. Meditation is a very important practice in my daily life.
5. What marketing strategies have worked for you?
Our approach to marketing involves a funnel-based, digital setup in which we onboard, educate, and retain our members. We position Wedio as a community that provides guidance and education to its members to create even better productions through Wedio Academy.
6. What has been your biggest business failure to date? What did you learn from it?
We attempted to expand into three markets in a short period of time with the wrong partners. As a result, we failed to enter some of those markets, but we learned to conduct more research before taking significant steps.
7. What's the best specific piece of advice you have for other entrepreneurs?
Starting a business is not easy and comes with various hurdles. Insecurities and doubts are common, which is why it is important to have the right moral support. Therefore, establishing an open culture from the start allows you to address conflicts before they become bigger issues.
Want to be interviewed just like this? Fill out this simple form.