This interview is brought to you by Startup Booster. Market your company with rapid, effective promotion across startup and business blogs.
Name: Edward Williamson-Smit
Company: Here Now Films


What are you building, and who benefits most from it?
We make films and documentaries for people, projects, and companies that are trying to make the world a better place. We work with a huge range of people, all of whom we hope benefit greatly from working with us. We wouldn't do what we do if we didn't think that.
There is, however, a small bunch of people who benefit more than others. We use our spare time to donate our skills as filmmakers and storytellers to charities and people doing good things for humanity and the planet. This may be a charity doing something we believe in that just can't afford to make the investment in films. We love doing this work and, interestingly enough, it's these projects that often lead to big projects down the line.
Over the past few years, we've donated hundreds of thousands worth of pounds of our time to projects we believe in and have helped raise nearly one million pounds through crowdfunders and other donated film projects.
What is one of your startup's most impressive accomplishments?
171 founders interviewed so far. Get interviewed in 10 minutes, via a simple form, for free.
In our first year of operation, we approached the BBC with a story that we were passionate about. They loved it, and out of nowhere, we went from making small films for local brands to releasing our first feature-length documentary for BBC World, which has an audience of over 400 million people. So, this was a huge thing for us. It led to us getting work from FatFace, Airbnb, and others.
What has been the biggest challenge so far, and how did you overcome it?
The biggest challenge so far has been getting our product in front of people. We know we make films that are better than what the market has to offer, especially at the price point we offer it at. We're passionate about making films of the quality that we want to make, not making films of the quality that people will pay us for, so we often shoot ourselves in the foot by putting too much into something.
What we've found is that as a product/consultancy business, we need to tread the fine line between traditional marketing (SEO, socials) and actual networking. Without networking, you tread water. People want to see the face they are spending thousands of pounds on.
What tool or app could you not live without and why?
That would be Ahrefs. It has been a godsend in leveling up our SEO strategy and a brilliant way for us to cement ourselves at the top of rankings in Bristol, Devon, Cardiff, and more. All the Adobe suits are also a given as we're video producers.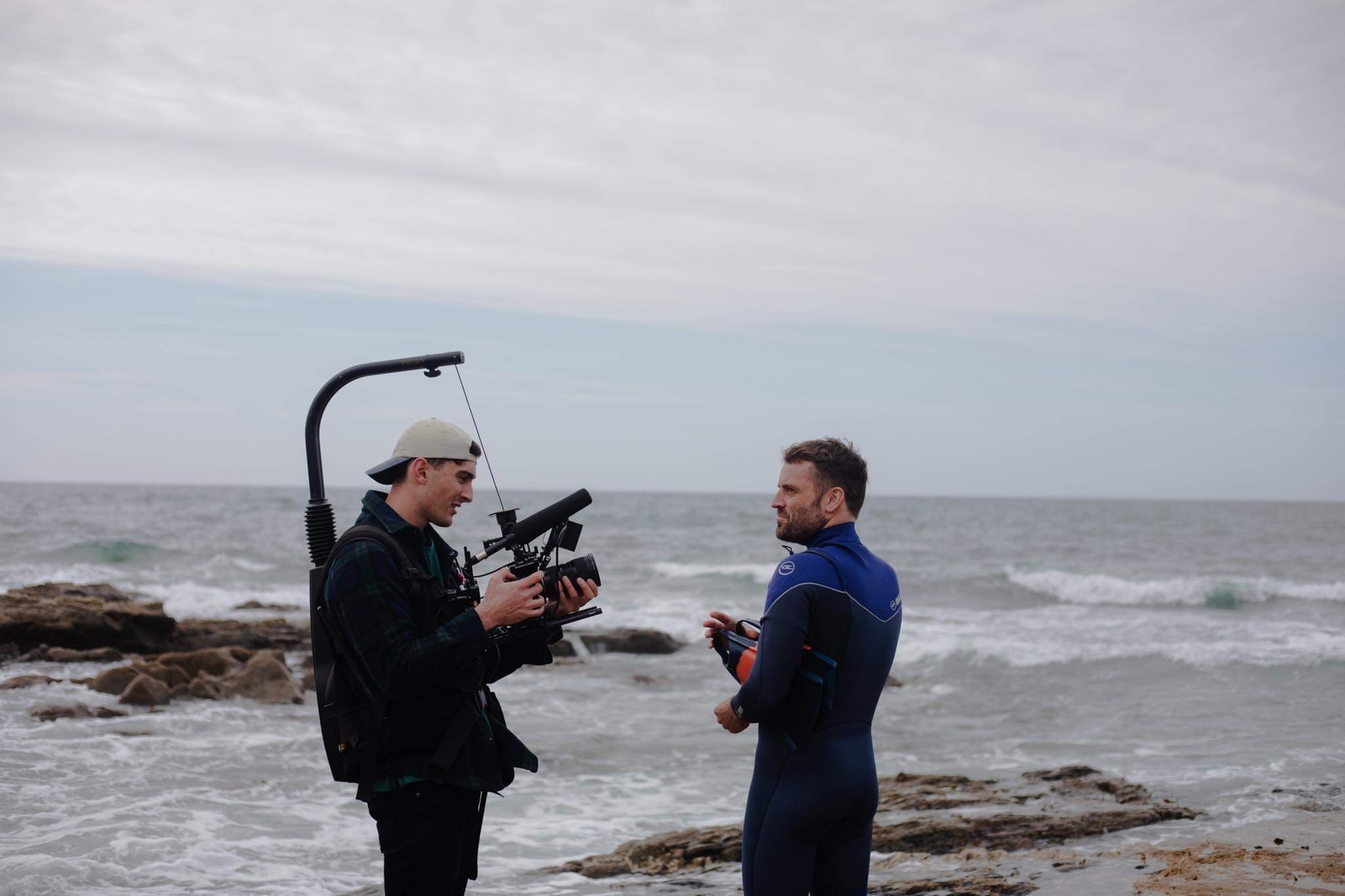 What marketing strategies have worked for you?
SEO has been the most effective, allowing us to break into new areas of sales (we're talking new locations here) without physically having to be there. Now we also have a physical presence in many of the locations where we offer our services.
Can you share any financial data about your startup?
In our first year, we turned over only 30,000 pounds, which was barely enough to keep us all afloat and definitely not hugely promising. This grew in the second year to 80,000 pounds, and last year we turned over 150,000 pounds. This year, we project up to 300,000 pounds—not bad for what's effectively a growing service-based company. (Reported on May 16, 2023.)
What has been your biggest business failure to date? What did you learn from it?
Not being focused early on when we started to get money in through the door was a huge drag on our momentum. We would try a bit of this and a bit of that in terms of marketing, but we got nowhere with any of it. It was only when we said "Let's just get really good at one thing before we move on to the next" that we started to see a stepwise shift upwards.
What's the best specific piece of advice you have for other entrepreneurs?
I'd say be as focused as you can on testing a hypothesis of growth before scattergunning. If you believe your product is as good as you think it is, then you need to get it in front of people. There are many people out there fighting for space so you absolutely will not get to the top just by doing a bit of everything—you will be mediocre at it all and still not visible.
Want to be interviewed just like this? Fill out this simple form.