This interview is brought to you by Startup Booster. Market your company with rapid, effective promotion across startup and business blogs.
Name: Gaurav Saini
Company: Vizitor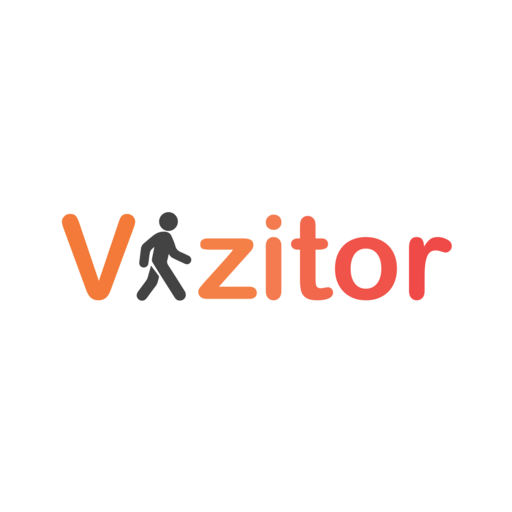 1. What are you building, and who benefits most from it?
Vizitor is a comprehensive visitor management system designed to streamline the check-in process for visitors, enhance security, and improve the overall visitor experience. Our product benefits businesses and organizations of all sizes, but we have seen the most significant impact in mid- to large-sized companies and organizations that have a high volume of visitors.
2. Please describe one of your startup's most impressive accomplishments.
One of Vizitor's most impressive accomplishments has been its selection for the prestigious Y-Combinator Startup School program. As one of the most promising startups in the program, Vizitor was awarded $15,000 in equity-free grants by Y-Combinator, which helped the company to further develop and scale its innovative visitor management system.
Additionally, it's worth noting that Vizitor's selection for Y-Combinator's Startup School program was a highly competitive process. Out of over 10,000 startups that applied, only 42 were selected, and Vizitor was one of them.
3. What has been the biggest challenge so far, and how did you overcome it?
171 founders interviewed so far. Get interviewed in 10 minutes, via a simple form, for free.
Although we faced some significant challenges due to the COVID-19 pandemic, we were able to respond proactively and overcome them. We made some tough decisions, including implementing remote work to cut down expenses, but these changes ultimately made us more efficient and streamlined our operations.
We also took the opportunity to improve our product offerings, which helped us better meet the changing needs of our customers during this challenging time.
Thanks to our efforts and commitment, we were able to navigate the impact of the pandemic successfully and come out on the other side even stronger. We are proud of our team's resilience and adaptability, which enabled us to not only survive but thrive in the face of adversity. Our experience has taught us that with the right mindset and strategy, even the toughest challenges can be overcome, and we are excited to take what we have learned and continue to grow and succeed.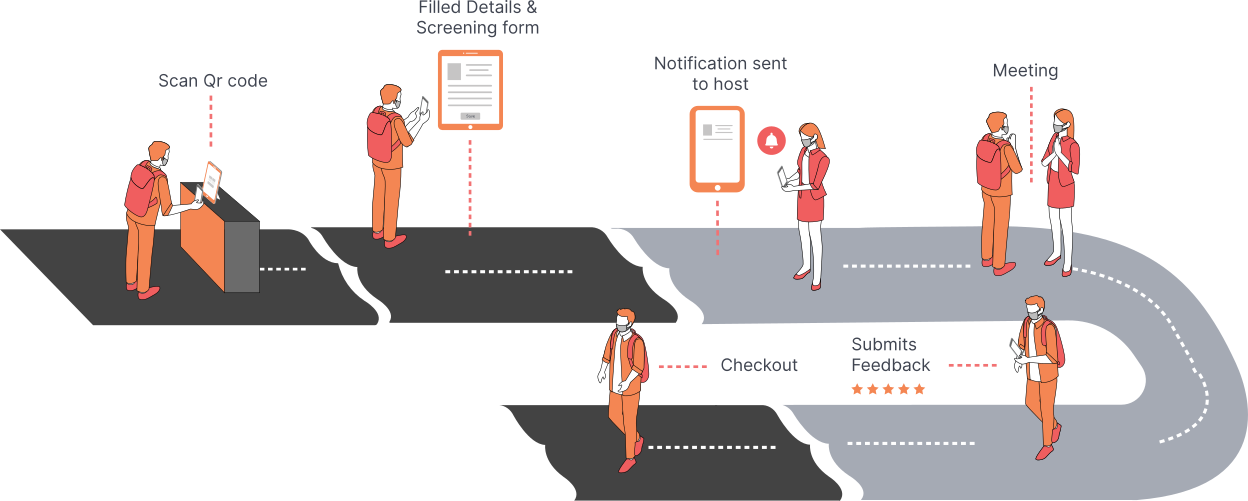 4. Besides your own product, what tool or app could you not live without and why?
One tool we could not live without is Google Calendar. It is an essential scheduling tool that helps our team plan and coordinate meetings and tasks effectively and efficiently.
5. What marketing strategies have worked for you?
Our primary marketing strategy is through our website and organic search. We have found that producing high-quality content and optimizing for search engines have been very effective in driving traffic and leads to our website.
6. What has been your biggest business failure to date? What did you learn from it?
Thank you for asking about my biggest business failure. I would say that the biggest challenge we faced was the slow development and technical difficulties we encountered during the COVID-19 phase. We were developing Vizitor, our product, and encountered several tech-related issues that slowed down our progress.
However, we didn't let this setback discourage us. Instead, we worked hard to overcome these challenges and kept pushing forward. Eventually, we were able to release Vizitor 2.0, which was a much-improved version of our product. We learned that setbacks are inevitable in business, and the key to success is not giving up when things get tough.
We also learned that perseverance, patience, and hard work are essential for success. We had to take a step back, reevaluate our strategies, and identify the areas where we needed to improve. This experience taught us the importance of being adaptable and flexible in the face of challenges.
Overall, I am proud of our team for overcoming these challenges and releasing a better version of our product. We learned valuable lessons that have helped us improve our business processes and products, and we are now running smoothly.
7. What's the best specific piece of advice you have for other entrepreneurs?
One of the most important pieces of advice we can offer to aspiring entrepreneurs is to choose a product or service that has the potential to be scalable. While it's crucial to be adaptable and willing to pivot when necessary, having a solid foundation that can support growth is essential for long-term success.
Additionally, we encourage entrepreneurs to always be willing to adapt, pivot, and persevere as needed. The business landscape is constantly evolving, and being agile and flexible is essential for staying ahead of the competition. However, building a successful business takes time and requires determination and perseverance in the face of challenges and setbacks.
By combining flexibility and a focus on scalability, entrepreneurs can increase their chances of success in the long run. It's crucial to have strong determination and a willingness to keep pushing forward, even when things get tough. With these qualities and a scalable product or service, entrepreneurs can navigate the ups and downs of the business world and position themselves for long-term success.
Want to be interviewed just like this? Fill out this simple form.