This interview is brought to you by Startup Booster. Market your company with rapid, effective promotion across startup and business blogs.
Name: Julia Nesterets
Company: JetOctopus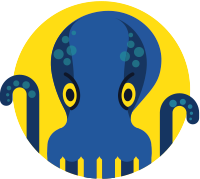 What are you building, and who benefits most from it?
JetOctopus.com is a cloud-based, all-in-one tech SEO platform for eCommerce websites and digital agencies.
When you have a website with more than 10,000 pages, you need the correlating tool, and JetOctopus will help you visualize your on-page SEO health, find SEO opportunities, monitor which SEO improvements impact site indexability increase and which ones have no influence, check JS SEO performance, and get alerts when something is broken and can hurt your SEO.
What is one of your startup's most impressive accomplishments?
We entered the market with strong venture competitors (up to $100 million of investments) as a bootstrapped business, and we have succeeded while remaining bootstrapped to this day! It's not because no one is ready to offer us investments but because we don't need them desperately. Last year, SimilarWeb wanted to buy JetOctopus, and we refused. It was not a fair offer from our point of view.
What has been the biggest challenge so far, and how did you overcome it?
127 founders interviewed so far. Get interviewed in 10 minutes, via a simple form, for free.
In February 2022, a war started in our country, Ukraine. We did not get scared and freeze—we doubled support for all our colleagues in 2022. We're still donating actively to our country and will keep doing it till the day this horror ends!
What tool or app could you not live without and why?
Google Calendar, Dropbox, and Slack.
What marketing strategies have worked for you?
Content marketing, influencer marketing, digital PR, SMM, PPC, and SEO.
Can you share any financial data about your startup?
JetOctopus is five years old now. We sell in all continents of the world and have 150+ customers who have been working with us for more than three years. The U.S. market is number one in terms of contribution to our revenue. (Reported on May 08, 2023.)
What has been your biggest business failure to date? What did you learn from it?
At the very beginning, we were deeply analyzing what market to enter first since our budget was limited and we had to focus. The criteria for the analysis were a big population, good internet penetration, and low level of activity from our competitors.
The country that met those criteria was Brazil, a super target! We spent at least four months of active dedication to this location, but there were no feasible results. The reason our competitors were not very active in Brazil was a tough tax policy—when you buy something from outside Brazil, you pay an additional 40% tax, so each solution from abroad becomes expensive.
Anyway, we have Brazil's number one agency, Cadastra, among our clients today, and I am very proud of it.
What's the best specific piece of advice you have for other entrepreneurs?
Don't be afraid to enter a market with strong players, but build something dramatically better and you will succeed.
Want to be interviewed just like this? Fill out this simple form.