This interview is brought to you by Startup Booster. Market your company with rapid, effective promotion across startup and business blogs.
Name: Senthu Velnayagam
Company: KIMP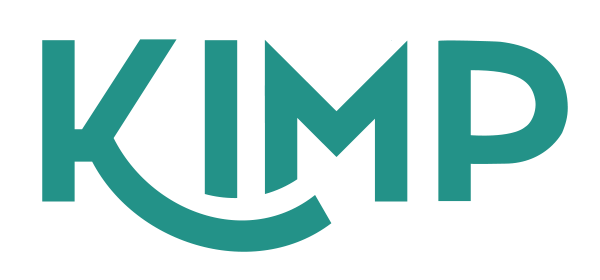 What are you building, and who benefits most from it?
My team and I have built a design solution meant to address many of the pain points that come with trying to get professionally designed graphics or videos done. KIMP is an unlimited design service that provides an affordable, scalable design solution to entrepreneurs, businesses, and nonprofits around the world. Through our subscription-based design service, our clients can gain access to an experienced design team and their very own project manager for a flat monthly fee. Our subscriptions include graphic design (among them UI and illustration services), motion graphics and video editing, and designing in Canva.
This solves the recurring pain point of having to find and vet designers to work on projects as they arise. With KIMP, it's possible to have a dedicated team of experienced designers to turn to as needed. In addition, subscriptions can be stacked or canceled as workflows fluctuate.
That's not all, though. At KIMP, design projects are managed through our custom-built software—KIMP360. We developed and continue to build this software through our clients' feedback, so it's tailored to support the effective management of design projects. Through KIMP360, clients can make and manage design requests with ease using a guided request form, easily collaborate with team members by inviting them to KIMP360, make revision requests with our point-and-click feedback tool, and more.
What is one of your startup's most impressive accomplishments?
171 founders interviewed so far. Get interviewed in 10 minutes, via a simple form, for free.
KIMP was launched through a pivot, which involved changing a design agency business model that was no longer viable into a subscription-based design service. Within a year of launching (in early 2019) and with limited resources, we became one of the top unlimited design services in the world. Since then, we've continued to push the boundaries of what's possible within this space, from expanding our service scope to designing and developing KIMP360.
What has been the biggest challenge so far, and how did you overcome it?
To date, one of the biggest challenges I've faced with KIMP has been the COVID-19 pandemic and all of the ways in which it impacted our team members and clients around the world. The pandemic forced our operations to go entirely remote and became one of our biggest opportunities as we developed workflows that enabled us to hire team members from new regions and expand remotely.
On the client side, the pandemic led to many of our clients having to cut back on their marketing and design budgets. Therefore, we had to get creative in trying to reach new clients from industries we hadn't tapped into yet. We have been doing this by exploring different types of ad formats and expanding on publishing engaging content.
What tool or app could you not live without and why?
I love Todoist. It's an app/desktop software with a beautifully simple interface that allows me to stay organized and keep projects moving forward. From populating meeting agendas to keeping track of action items, ideas, and to-dos, it's a great app to free up your mind to focus on your highest priorities.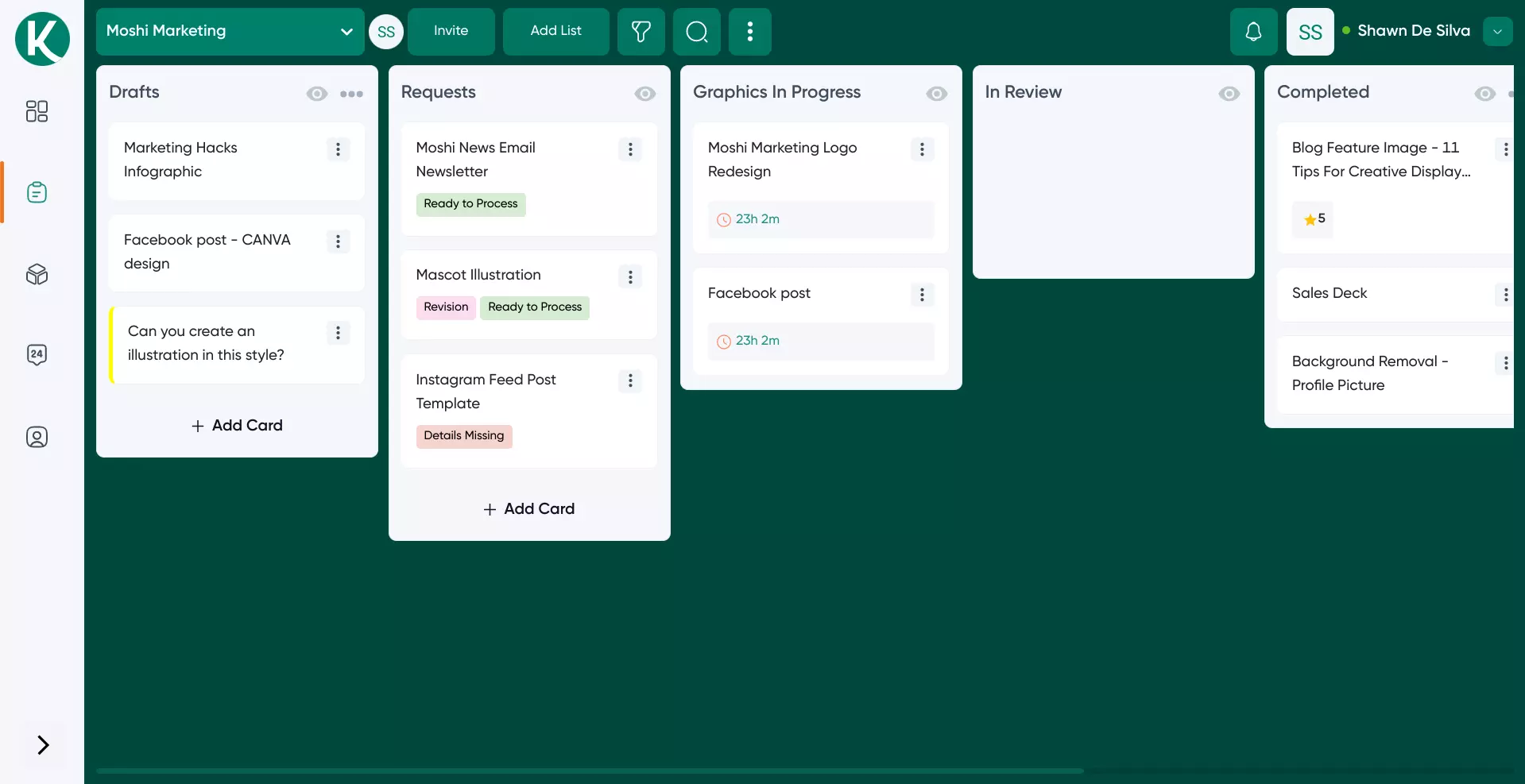 What marketing strategies have worked for you?
Over time, we've explored many different marketing strategies. We've had the most cumulative success with Facebook and Instagram ads (depending on how the algorithms seem to be working at any given time), affiliate marketing, and Google ads. Across these platforms, we've found that a combination of sharing client reviews, offering examples of client projects, and using creatively designed ads and engaging copy has helped us to connect with our target audience best.
In terms of our CTA, we emphasize booking a demo call or signing up for the free trial we offer to clients to help them explore KIMP before they commit to a subscription. Giving prospective clients the agency to ask questions, explore the service, and get a few designs done helps demonstrate the value of the service and our commitment to client satisfaction.
Can you share any financial data about your startup?
KIMP remains an entirely bootstrapped company. We've been reinvesting revenue to grow the business from day one and plan to continue in that way for the foreseeable future.
Bootstrapping allows us to be in charge of the direction the company is headed in, the way we grow, and the people we hire. To be able to shape how we grow and why has been a very meaningful part of the KIMP journey for me.
In terms of some of our numbers to date, we've supported clients from over 60 countries and surpassed 5,500 clients served in 2023. Meanwhile, our team has grown to 250-plus people, spanning roles such as designers, project managers, client support team members, and more. (Reported on July 31, 2023.)
What has been your biggest business failure to date? What did you learn from it?
I would say that my biggest business failure to date was not innovating when I was running an eCommerce shop for marketing creatives. I was fortunate to enter the field of designing digital banners for ads just as digital marketing was ramping up, but there was a lack of design service providers. As one of the first, I experienced a tremendous amount of growth initially. With no shortage of work and plenty of opportunities to grow a team, everything seemed golden until others entered the space and transformed it. Having already shifted gears to diversifying into different types of design services, my team and I just didn't have the bandwidth to innovate in the area of digital banner ads.
For me, the takeaway from all of this was that you should prioritize innovation at every stage of building and growing a business. It's a grueling thing to be an entrepreneur, and when you achieve some success, you'll definitely want to take the time to enjoy it and celebrate. However, you have to be careful not to get too comfortable. Your customers' needs and preferences can and will change, as will marketing conditions and the industry as a whole. We see a rapid change at the moment with AI. It's incredibly important to always look for ways you can innovate and improve upon what you're already doing. If you wait until you see all your competitors doing it, it may already be too late.
What's the best specific piece of advice you have for other entrepreneurs?
Don't wait until something is perfect to launch it. Test it well before then with segments of your target audience. As you get feedback from them, you'll be able to improve upon it in ways tailored to their preferences. Otherwise, you'll be working on something behind closed doors that may not even resonate with them, and by the time you get to market, there's no saying how many others will already be there.
Want to be interviewed just like this? Fill out this simple form.