This interview is brought to you by Startup Booster. Market your company with rapid, effective promotion across startup and business blogs.
Name: Amos Bastian
Company: MentionFunnel

What are you building, and who benefits most from it?
We are building MentionFunnel. It's SaaS that will help users easily find new leads on social media. Its biggest benefit is for those who are trying to find their first customers and having a hard time doing so.
What is one of your startup's most impressive accomplishments?
We got our first paying customer within a week of launching our beta.
What has been the biggest challenge so far, and how did you overcome it?
Allowing users to reply on social media without ever leaving the app. We managed to solve this with some programming magic, and it's a big advantage over our competitors.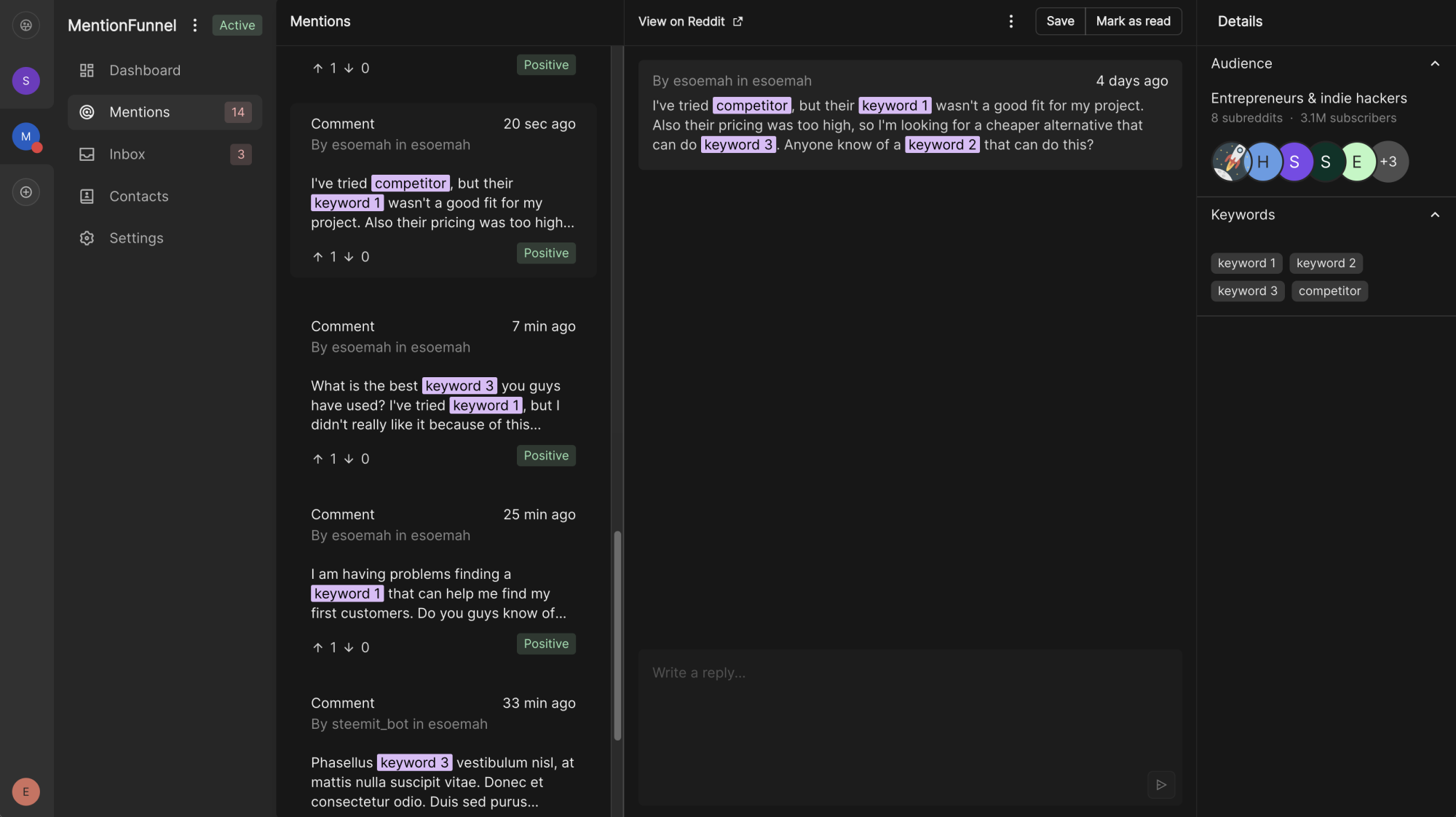 What tool or app could you not live without and why?
171 founders interviewed so far. Get interviewed in 10 minutes, via a simple form, for free.
I could not live without Reddit. There is so much information on it that's invaluable.
What marketing strategies have worked for you?
Dogfooding MentionFunnel as well as posting on Reddit and Indie Hackers.
What's the best specific piece of advice you have for other entrepreneurs?
Build small and release your MVP early so you can start getting feedback from real users as quickly as possible.
What does your company's trajectory look like over the next five years?
We will keep building new features and adding new social media platforms that will help users find leads for their products.
Want to be interviewed just like this? Fill out this simple form.