This interview is brought to you by Startup Booster. Market your company with rapid, effective promotion across startup and business blogs.
Name: Craig Fernandes
Company: Lock&Stock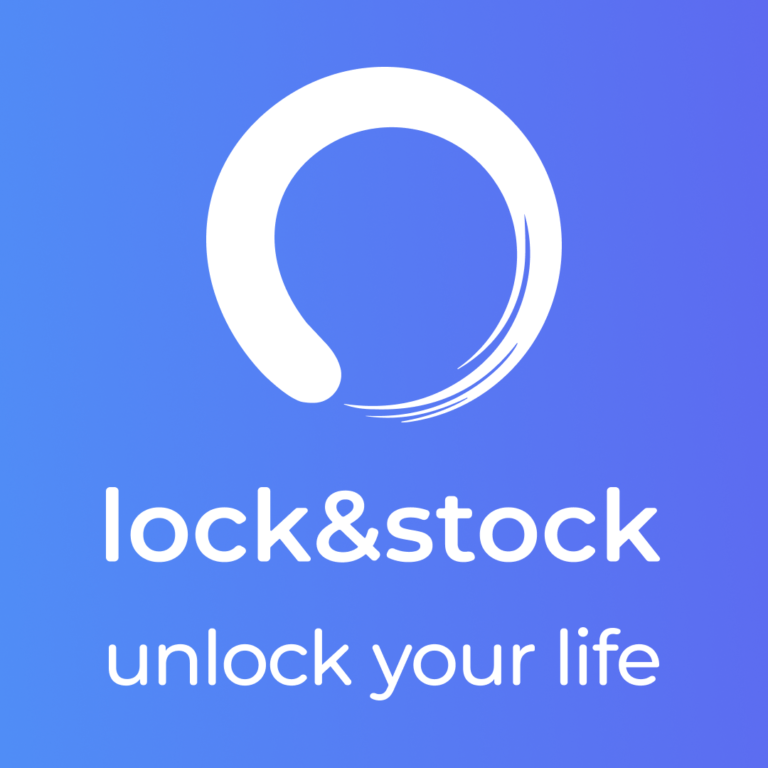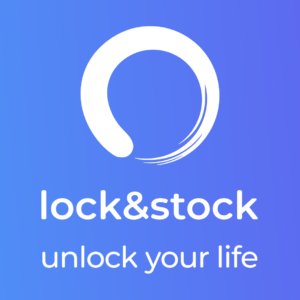 Starting Up
What made you decide to start your own business?
I grew up in a lower-middle-class family on the outskirts of Dubai, UAE. My upbringing left a deep impact on me, and from an early age, I wanted to dedicate my life to helping improve the lives of others. I also learned early that I had a natural inclination for numbers and launched my first venture when I was 14 years old. Lock&Stock was born out of combining my passion for social impact with my talent for entrepreneurship.
How did you come up with the idea for your startup?
171 founders interviewed so far. Get interviewed in 10 minutes, via a simple form, for free.
I got the idea for Lock&Stock when I was 20 years old, during my final semester at university. While attending class, I noticed something rather odd—almost every person in the room had their head bent down, staring at some screen or another. I went home that day and did some research, realizing that the scale of the problem was much larger than I had thought. According to one research study, on average, 26% of all classroom time is spent on a digital device for non-educational purposes. That blew my mind. Lock&Stock was born that day.
Solving a Need
Who is your startup most useful for?
We see people from all walks of life using our app on a daily basis. There are students who wish to pay more attention during class and parents who wish to spend more time phone-free with their families. We have working professionals who want to unlock their productivity in the office and meditation experts who use our app to stay off their phones when breathing in the morning.
Lock&Stock was built for anyone who wants to live a more productive life and strike a balance between the digital and real world.
What problem does your startup solve, and how would you say it relieves "pain" for your customers?
We enable people to unlock their productivity by helping them stay off their phones and spend more time on their work, with their loved ones, and with themselves. In just four months, we have accounted for over three million minutes of total time saved, which is time that we have put back into the hands of the people who use our app.
Raising Funds
Have you tried to raise funding? Why or why not?
We bootstrapped ourselves for most of our journey because we did not want to repeat the mistakes of so many failed startups out there. We wanted to build a company that was fundamentally sustainable, EBITDA-positive, and financially healthy. Only when we accomplished that did we begin the process of raising our first round of outside capital.
If you've tried and succeeded, how hard was it to raise funding?
It is an incredibly tough task to raise a round of outside capital. I mean, put yourself in an investor's shoes—they receive hundreds of investment proposals every month and end up picking maybe three or four in a year. As a startup, that gives you an incredibly low probability of success. The one thing I learned while raising our first round of outside capital is that perseverance is key. Be ready to hear "no" at least 30 or 40 times.
Another thing to keep in mind is that you need to find investors who are aligned with your vision for the company. An investor is like a husband or a wife, and once they're in, they're in. Sometimes, you may have to say "no" to a particular investor who does not share your views on the direction of your startup.
Cash Flow and Exits
When is the company expecting to be cash flow-positive?
We are on course for $1 million ARR in 2022 and plan on launching three new revenue streams within the next six months. Our plan is to be cash flow-positive by March 2023.
What does a successful exit look like for your business?
I personally believe that we can build Lock&Stock into the next great wellness unicorn from the Middle East and take the company all the way to a successful IPO by 2026-27. In doing so, we will deliver enormous value to the founding team, our employees, and all our shareholders.
What's your best financial management or cash flow-related tip for entrepreneurs who are just getting started?
Finance is oftentimes the most ignored aspect of running a startup, yet it's the most important. According to research, the number one reason why most startups fail is that they run out of cash. My advice to any aspiring entrepreneur is to forget vanity metrics like profit and revenue and focus squarely on cash flow management. Project out your cash inflows and outflows for the next 12 months, and ensure that your cash balance at the end of every month is always positive.
Marketing
What are some marketing strategies that have worked for you?
At Lock&Stock, our focus is on product-driven growth; hence, we spend a considerable amount of time focusing on the core user experience. There are hundreds of data points that are tracked daily, and every week we look to optimize them through rapid experimentation.
To drive continuous increases in the number of installs and registrations, we have built numerous marketing viral loops that organically become more effective over time.
Another key aspect of our marketing strategy is driving awareness through PR. Lock&Stock has been covered by every single major publication in the GCC, such as Gulf News, Khaleej Times, and The National, as well as a number of global publications and tech blogs, such as CNN, Mashable, Esquire, and Tech Radar.
Was there any strategy that worked well early in the business but isn't as useful now?
When we first launched, we employed a very successful Student Brand Ambassador program, with campus representatives at over 50 schools and universities around the UAE. This drove a tremendous increase in the number of new registrations in our first few months. However, as our numbers grew larger, the effectiveness of our Student Brand Ambassador program eventually began yielding diminishing returns relative to our overall size, and we were forced to shutter it.
Competitors
Who do you believe to be your biggest competitors? How do you differ from them?
From a business school perspective, our competitors could be classified as other wellness tech apps, such as Calm or Headspace. However, we believe that all wellness tech brands are united in their mission to help people lead healthier lives. In our view, our true competition is every entity—from every social media platform to every mobile game that aims to addict users to their mobile devices and keep them hooked.
Hiring and Employment
How exactly does the company develop talent?
We place great emphasis on hiring young, brilliant people and then nurturing them over the months and years that they are with us. The way we do things at Lock&Sock is very different from a conventional company, and we've noticed that it is sometimes difficult for people with many years of experience to seamlessly assimilate into our company culture. Almost all the senior leadership within Lock&Stock originally started at a much junior level and were eventually groomed and trained for leadership roles within the company.
What criteria do you consider when hiring employees?
At Lock&Stock, we believe that great companies are built by great people.
To ensure that we have only the best people join Lock&Stock, we follow a three-step interview process. First, there is a candidate check with our human resources manager to assess if the candidate is fit for the role. This is followed by a technical round and a technical interview with the head of the department. Finally, the most important round of the hiring process is the culture fit round to assess the candidate's ability to fit into our organization.
Navigating Problems
What was the toughest problem you didn't expect when you started? What did you learn from it?
The one lesson that is crucial for new entrepreneurs to learn is that success is a marathon, not a sprint. Often, the startups that can go the longest eventually win. This, however, is counterintuitive to what is often reported, such as overnight success stories and companies becoming unicorns in 12 months.
Finding product-market fit, then growth, and then revenue is a very long and challenging process, and patience is crucial if you are to succeed.
The Future
What does the company's trajectory look like over the next five years?
There are a number of things we would like to accomplish within the next five years. From a financial standpoint, we hope to cross the $30 million ARR threshold by growing our existing revenue streams and launching new products to support them. We hope to build a thriving ecosystem of interconnected apps aimed at niche audiences such as parents, teachers, and employers. More than any of that, we want to make our mark on the universe. Our mission at Lock&Stock is to help 50 million people live healthier, more productive lives, and we hope to have accomplished a significant part of that within the next five years.
General
How do you define success for a startup?
The definition of success for a startup varies greatly by the stage of the startup. For a new venture, product-market fit is the most crucial benchmark for success. For a startup that has raised capital or found product-market fit, growth in users is the most important metric. For middle- or late-stage startups, revenue growth will make or break their valuation.
Forget about the big picture and think small—put one foot in front of the other, solve one problem at a time, and keep moving forward. Success will eventually come to you.
What metrics do you consider the most important when monitoring the health of your startup?
The three most important figures I look at are our D1 retention, the growth rate of our installs, and our cash balance at the end of the month. If these three numbers are positive, we are healthy.
Tools
What productivity tools do you use?
My most important productivity tool is a task management tool called Asana, which I use religiously to schedule all my tasks on a daily basis. This way, I never have to "remember" what needs to be done and can utilize all my energy on executing.
Advice
What's the single best piece of business advice that has helped shape who you are as an entrepreneur today, and why?
When asked why he took the decision to launch Amazon, Jeff Bezos said, "I live my life with one rule—regret minimization." This is something I have always kept close to heart. If you want something in life, go out there and get it. If you succeed, that's great, and if you don't, no problem because no regrets.
What's ONE thing you recommend ALL aspiring or current entrepreneurs do right now to take their business to the next level?
Always be on top of your finances and your cash flow position. Cash is your oxygen, and without it, your startup cannot survive, no matter how good your product or service is.
What's one thing all entrepreneurs should avoid?
Every entrepreneur who has ever launched any startup has received tons of advice from friends, family, and acquaintances. Suddenly, everybody becomes an expert. When launching a new startup, be very careful about who you take advice from and learn to block out the noise from everybody with an opinion.
Want to be interviewed just like this? Fill out this simple form.