This interview is brought to you by Startup Booster. Market your company with rapid, effective promotion across startup and business blogs.
Name: David Chen
Company: Kapsule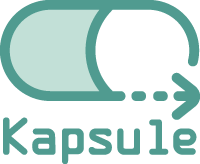 What are you building and whom does it help?
Kapsule is very mission-oriented, our mission being to drive forward what we call the three A's: affordable, accessible, and authentic medicines across the world, starting in Africa.

So far, we've developed products that address supply chain surveillance, logistics, business intelligence, and market intelligence.
Our products solve specific problems and serve as a funnel to capture African healthcare market data that doesn't yet exist. We then aggregate and analyze the siloed data to help various stakeholders like pharmaceutical companies, health ministries, and healthcare providers (hospitals, clinics, and pharmacies) make evidence-based decisions.
182 founders interviewed so far. Get interviewed in 10 minutes, via a simple form, for free.
The various products we are developing include:
A supply chain surveillance tool using IoT devices that push data to a dashboard. For this, you simply need to press a button on an IoT device to turn on the sensors, place it into the cargo (whether an individual consignment, pallet, crate, or shipping container), and log into a custom dashboard with your unique login information.
Android and iOS on-demand delivery apps that can help manage order and fulfillment between patient/pharmacy/logistics and warehouses (with a corresponding web app dashboard). To use this, you simply download the app you need, create an account, and you're good to go.
A business intelligence dashboard for HCPs like clinics, hospitals, and pharmacies. The HCPs onboard with Kapsule, create the data pipeline, then log in to a dashboard with their unique information.
Market intelligence tools for data-driven decision-making for multinationals and health ministries. Our customers simply pay a monthly subscription and get access to both compiled data and insightful market research.
All of these products act as funnels to feed data that helps us create the most complete view possible of the local healthcare system performance, the supply and demand of medicines, and disease prevalence.
What has been the biggest challenge so far and how did you solve it?
The co-founder of a company I worked for told me, "Challenges never get easier, just different."
That's totally true and makes choosing the biggest challenge hard.
Each period has its own biggest challenge. In the earliest days, it was getting people to believe in us, finding our co-founders, and getting any kind of traction. Then it was getting our first customers and users. Now it's delivering on our promises to our first customers. In the future, I'm sure it'll be something else.
What tool or app could you not live without and why?
Calendly saves me so much time when scheduling meetings and calls. Send someone the link, and they can directly book meetings in my calendar based on my availability.
Otter.ai is the best meeting transcription app. I don't have to worry about taking notes in meetings—everything is captured and searchable.
Spark is an email app that reorganizes your inbox based on priority. I like having "Inbox 0," but that seems almost impossible in recent weeks.

What marketing strategies have worked for you?
We have invested some time in content marketing on LinkedIn and in speaking at conferences. We haven't really invested in online marketing, but that is going to change in the coming months.
What's the best specific piece of advice you have for other entrepreneurs?
You need to master quantum thought, the ability to hold one idea in your mind and simultaneously hold a contradictory and opposing thought. For example, have unwavering belief in yourself, your team, and your ability to deliver, but at the same time, see all the ways in which you could fail.
Only by mastering quantum thought can you make the necessary adjustments and not get discouraged by the MANY defeats.
What does your company's trajectory look like over the next five years?
If we manage to achieve even a fraction of our potential, we will become a large global player, working across Africa, Latin America, and Asia. More and more health data is generated every day in emerging economies, but it remains underutilized, making the need for our solution grow.
Since we've been backed by Google, the expectation is to become a significant contributor to improving health systems, investment, and returns in the healthcare space. We also plan to nurture software development capacity in these markets by investing in university graduates and entrepreneurial talent.
Want to be interviewed just like this? Fill out this simple form.