This interview is brought to you by Startup Booster. Market your company with rapid, effective promotion across startup and business blogs.
Name: Fabienne Fourquet
Company: 2btube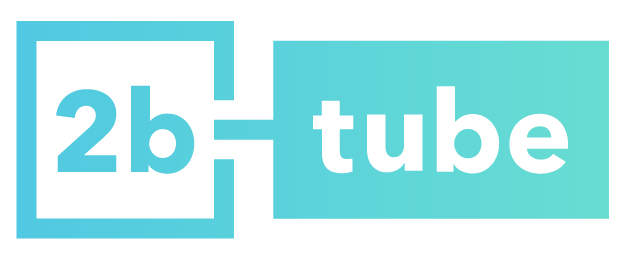 What are you building, and who benefits most from it?
2btube is a content producer and digital marketing agency serving creators, brands, and platforms alike.
On the one hand, our objective with content creators—or influencers—is to help them increase their audience and income, a business in which we have been pioneers in Spain. When we created 2btube, there were almost no agencies that understood the profession of influencer. We have supported and professionalized the sector since 2014.
On the other hand, we help brands connect with digital audiences through content strategy and video production as well as with influencer marketing or advertising strategies on social networks. We also create original productions for all kinds of platforms. In this line, we have produced fiction series and shows for YouTube Originals, Facebook Watch, Spotify, and Podimo.
171 founders interviewed so far. Get interviewed in 10 minutes, via a simple form, for free.
Our services for brands and platforms are based on our deep understanding of the language and consumption habits of the young Spanish-speaking public. We are always trying to combine technology and data analysis with our seven-plus years of experience innovating in the digital world.
What is one of your startup's most impressive accomplishments?
I believe that the greatest achievement of our company has been knowing how to quickly adapt to all the changes in our sector and making the most of all the opportunities that have been presented to us. We are always innovating; every year we launch new services, some of them completely disruptive and unique in Spain. That is why we are a benchmark for the companies that dominate the digital world: YouTube and Meta.
Specifically, I can highlight that we are the only Spanish agency authorized to sell advertising in the YouTube Kids app and to be a third-party partner of Meta.
What has been the biggest challenge so far, and how did you overcome it?
Almost every day we face challenges that arise from the speed at which our industry evolves. New platforms, disruptive formats (such as the latest short and vertical video format), creators, opportunities to generate income, strategies to develop, business models…To deal with these challenges, we participate in training sessions provided directly by the platforms we work with (YouTube, Meta, TikTok, etc.), and we also seek alliances with other companies that are experts in what we need at that moment. We have partners all over the world, from many different fields: technology, audience development, talent sourcing, etc.
What tool or app could you not live without and why?
YouTube. The company was born as a YouTube multi-channel network (now called Creators Services Providers), with access to the software of this platform to manage channels (CMS). This allows us to manage monetization and protect the rights of our content creators and customers, which represent more than 2 billion views per month; this is still a big part of our business.
In addition, we also have our own Google Ads Manager, which allows us to reserve premium advertising in our YouTube inventory, thus providing an exclusive service to brands that want to reach our audience and also to influencers, whose income increases by their being part of our network.
What marketing strategies have worked for you?
Since we have two different targets, we have different strategies. To publicize our services to brands, we have participated in numerous professional marketing events (IAB, Vidcon, etc) and worked on getting appearances in the media of this sector, and we have won multiple awards for successful marketing campaigns.
To reach creators, we have a content strategy on social networks, parties, and exclusive events for influencers. What works best for us are the spontaneous recommendations for the good work done by our own content creators, who are our true prescribers.
What's the best specific piece of advice you have for other entrepreneurs?
The digitization of society has opened up many opportunities for entrepreneurs to make themselves known through social networks, without the need to have large budgets for advertising. For this, however, it is essential that they be up to date with all the news and trends that arise and work hard on their content strategy and sales funnel. Therefore, the best advice I would give to them is to take advantage of these digital platforms and not be afraid to innovate, to learn by trial and error and always strive to adapt to this ever-changing landscape.
What does your company's trajectory look like over the next five years?
We hope to continue being a reference agency for creators and brands both in Spain and Latin America, being at the forefront of trends, offering unique services, and winning prizes for the creative campaigns we carry out for clients.
In addition, our goal is to continue producing content that connects with young audiences wherever they are.
Want to be interviewed just like this? Fill out this simple form.