This interview is brought to you by Startup Booster. Market your company with rapid, effective promotion across startup and business blogs.
Name: Irina Georgieva
Company: Enterprise League

1. What are you building, and who benefits most from it?
We are building a business platform for startups and small companies. The goal is to help them collaborate with each other so they can benefit from extra business opportunities.
2. Please describe one of your startup's most impressive accomplishments.
We managed to create a network of more than 100,000 businesses in just a few months in 2022. This tells us clearly that there is a great interest in our online solutions, and we are even more excited to expand it so more businesses can continue to benefit in the future.
3. What has been the biggest challenge so far, and how did you overcome it?
The greatest challenge has been to create the perfect team where members function in sync with each other! We have gone through a lot of recruiting processes to put together the dream team. This is a big challenge as the people are what makes the business operations flow easily. Without the right people in the right places, it is extremely hard to manage day-to-day operations and even harder to grow.
182 founders interviewed so far. Get interviewed in 10 minutes, via a simple form, for free.
What has worked for us is implementing trial periods of induction, which allows us to make sure that a person acclimatizes well to the team and our working environment and culture.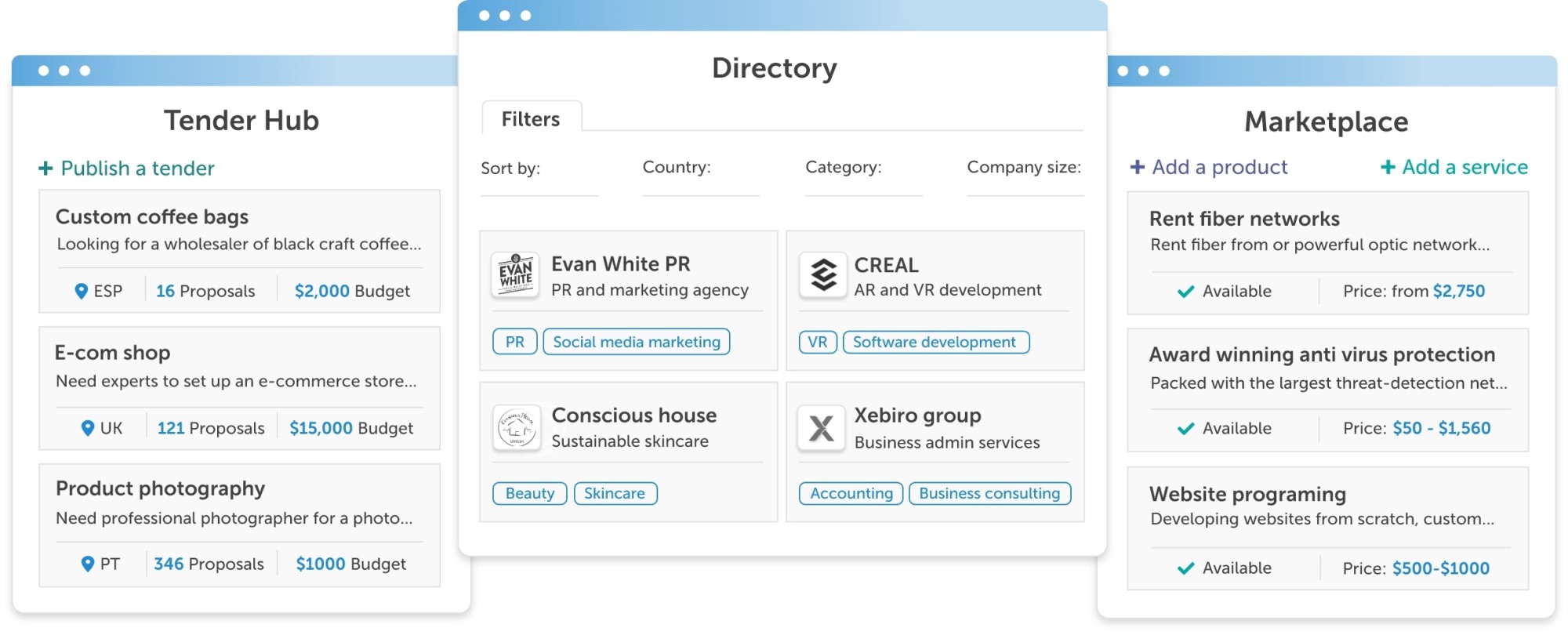 4. What tool or app could you not live without and why?
We couldn't live without Slack, Asana, and the Google Suite apps. They help us with our daily team communication and task and project management. Each of these has an app and a web version, which enables us to easily work on the go, thus enhancing our remote working availability.
5. What marketing strategies have worked for you?
The best marketing strategy for us has been word of mouth. We love it when we hear that entrepreneurs are recommending our platform to their friends and business colleagues. We have introduced a program that rewards referrals made and new users.
Additionally, we have built a huge presence with our highly authoritative business blog, which places us in the unique spot of being the business help guide offering tips and insights for entrepreneurs. We also share entrepreneurial and innovative startup stories through it, so we give them even more exposure to our large audience of readers.
6. What has been your biggest business failure to date? What did you learn from it?
My biggest business failure was a travel app I was working on. Luckily, I didn't go ahead and build it—it was going to launch just before COVID, and it would have been a disaster.
What I learned was that timing is crucial in business. You need to make sure that your target market is ready for your solution and establish that there is a certain need for it. You shouldn't be speculating and thinking that whatever you build will be used because you need to actually test and prove that your concept works.
7. What's the best specific piece of advice you have for other entrepreneurs?
I would definitely say test and prove your concept before you invest some serious money in it.
Also, start working on your business idea today! You will never be ready enough, but with practice, work, and learning by doing, your business will evolve into something successful that you will be super proud of!
Want to be interviewed just like this? Fill out this simple form.