This interview is brought to you by Startup Booster. Market your company with rapid, effective promotion across startup and business blogs.
Name: Rebecca Bennett
Company: The Solid Bar Company Ltd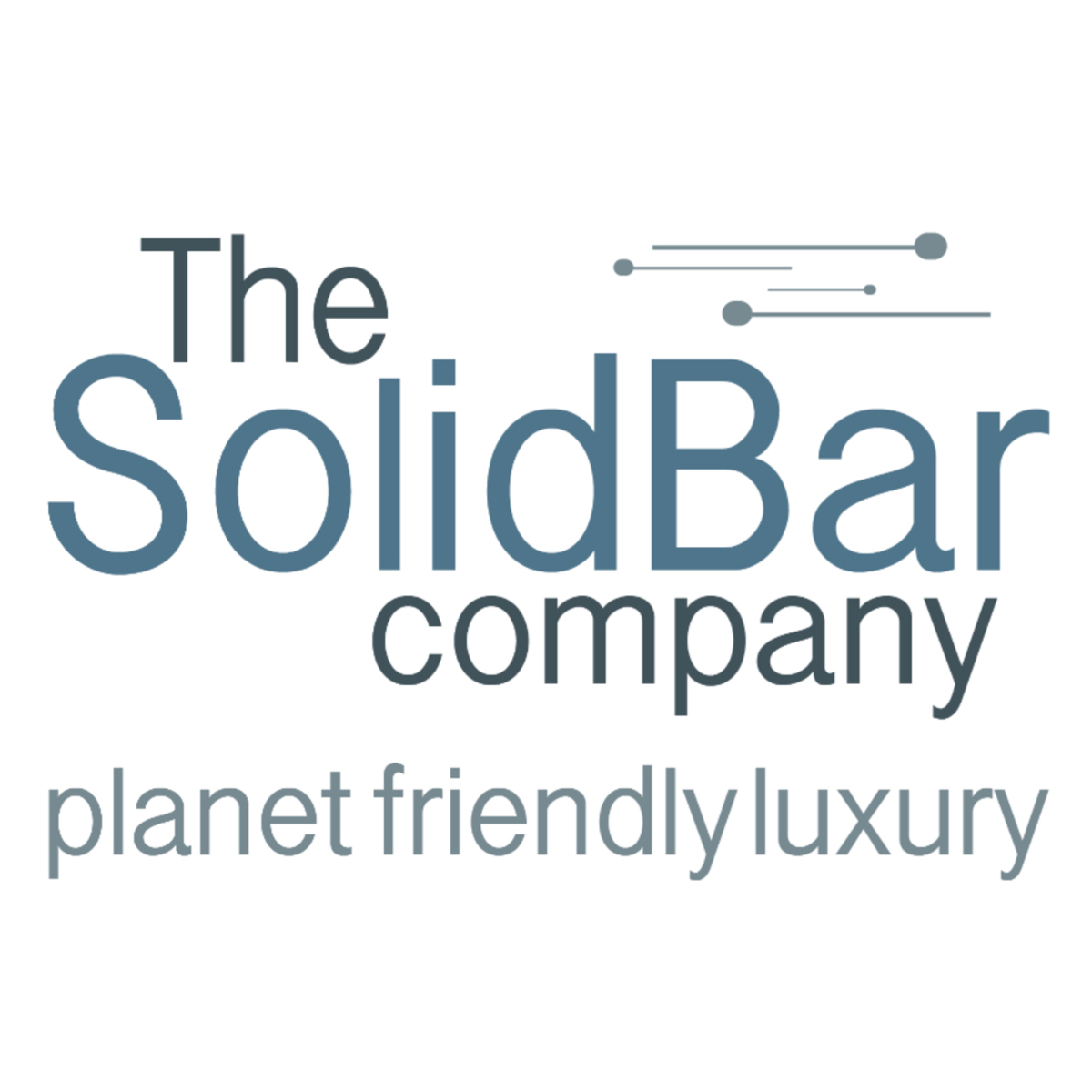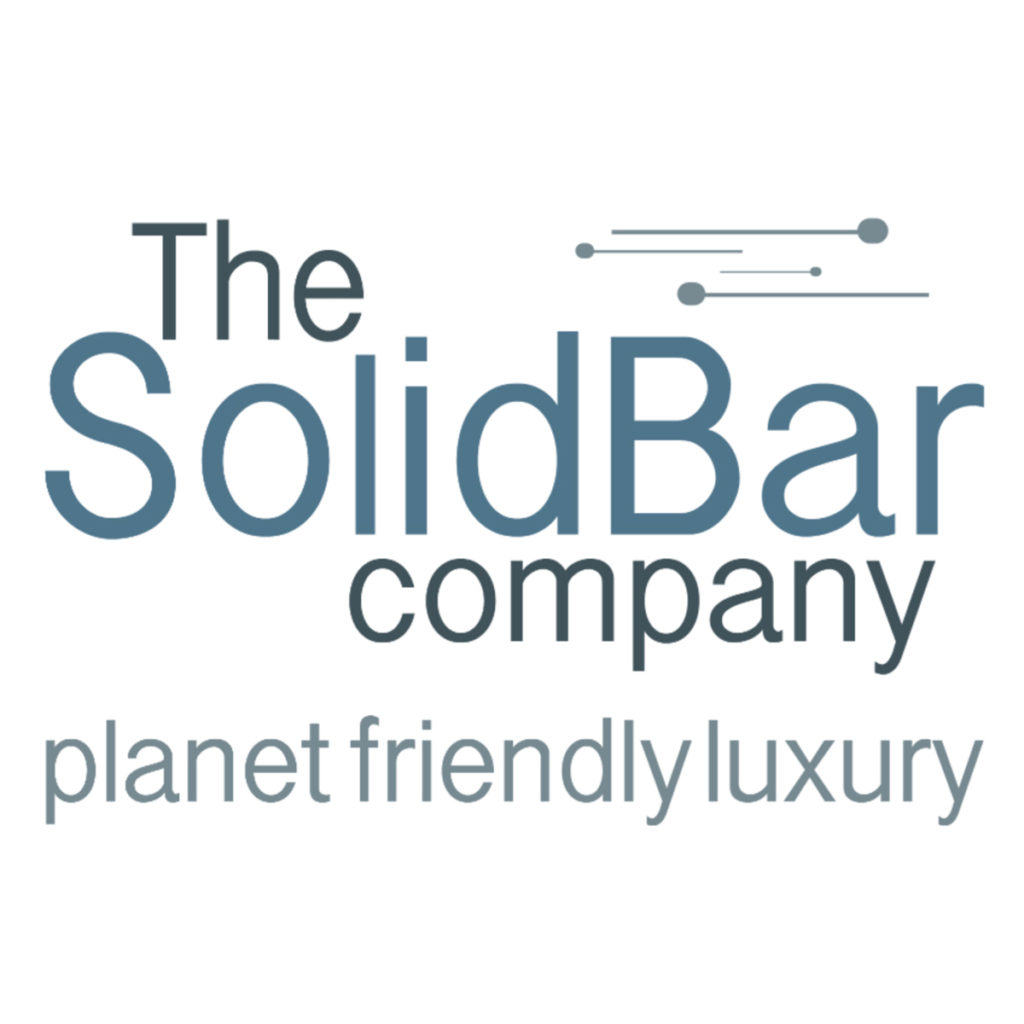 Starting Up
What made you decide to start your own business?
I wanted really good eco products for our boat that wouldn't leak or spill and were competitively priced.
How did you come up with the idea for your startup?
171 founders interviewed so far. Get interviewed in 10 minutes, via a simple form, for free.
I worked in the City, then studied horticulture before selling up and sailing across the Atlantic. On that voyage, we had big bottles of shampoos and shower gels banging against the walls on passage and leaking. I'd not really thought about that or the environment as much as on that trip and that time spent living on a 36 ft yacht. It made me think that there had to be a better solution than these heavy, impractical, 90% water-filled products that haven't changed in decades.
Solving a Need
Who is your startup most useful for?
Consumers who want convenience and practical products that offer value for money, those who want to get rid of plastic in the bathroom, and those who want light, leak-free products for travel.
What problem does your startup solve, and how would you say it relieves "pain" for your customers?
It provides a sensible and far easier alternative to heavily diluted personal care products with ingredients that are sometimes more about profit than what is good for you (and the environment). As our products are light, compact, and highly concentrated, they are about 75% smaller than their liquid counterparts. They have fantastic scents and clever ingredients that really work, as proved by our multiple awards.
Raising Funds
Have you tried to raise funding? Why or why not?
We pitched and got a contract from a semi-celebrity quite early on but were legally advised not to sign it as it was very skewed in their favor. We then had a potential investor that pulled out as COVID struck, and we've not looked at raising money since. We have had venture capital companies approaching us, but we know we would have to be turning over quite a bit more for them to be interested.
If you've tried to raise funding but haven't yet, why do you think that is? How much are you looking for?
We're really looking for a modest budget to be used for marketing purposes in the tens of thousands.
Cash Flow and Exits
When is the company expecting to be cash flow-positive?
Hopefully in the next 18-24 months if we can sign some big contracts.
What does a successful exit look like for your business?
Having spent so long formulating our products (they're anhydrous, so every gram adjustment makes a huge difference to firmness, foaming abilities, etc.), we are, I believe, ahead of the curve. We also have custom-made ingredients (without palm oil, for example) which have been extremely difficult to source. Either we partner with a larger company or we agree terms to be bought out, perhaps in the future, or we just keep growing. We've just got into the Mandarin Oriental Global catalog, and we love what we do. Scaling up isn't an issue. We also hope to be a registered B Corp by next year.
What's your best financial management or cash flow-related tip for entrepreneurs who are just getting started?
I think you always need more cash than you think when you start as it'll take longer to get going, and you need to be able to support yourself financially while you grow. Don't price your products too low when you start, either—you can always bring the price down, especially in the current market where prices are increasing all the time.
Once we got going, I found that buying ingredients in as large a quantity as I could afford helped me to offer my end products more competitively, and I could also sell off excess ingredients as I went along at profit to help bring in another continuous cash flow.
Marketing
What are some marketing strategies that have worked for you?
I have found it very hit-and-miss. Some prominent magazine articles have worked well. Also, informative social media posts and detailed blogs for our website have allowed us to announce award wins, generating interest and confidence in people to try out our products. The growing customer email base that we've built up through our website is worthwhile as we have a high percentage of repeat business, but overall, growing organically is pretty slow. People get taken in by the packaging, so I've learned that it is just as important as the product, as are professional photos of them together with lifestyle photos and honest, transparent information.
There are also many customers and wholesalers looking at new and interesting personal care products like ours for the first time, so explaining why we are different in regular posts always helps, too.
Was there any strategy that worked well early in the business but isn't as useful now?
When we first started doing this, we lived on a Caribbean island. Our main product was a repellent, so things were entirely different from being back in the U.K., where mosquitoes aren't year-round and our colorful packaging had to be toned down.
What are some marketing strategies that didn't work for you at all?
I have found trade shows with a lot of promise not turning out to be very viable in the end despite a huge effort and expense. When following up with trade customers, I found that either the person's business didn't exist or enthusiastic buyers were putting things on hold. Right now, I think it's because of the economy, too.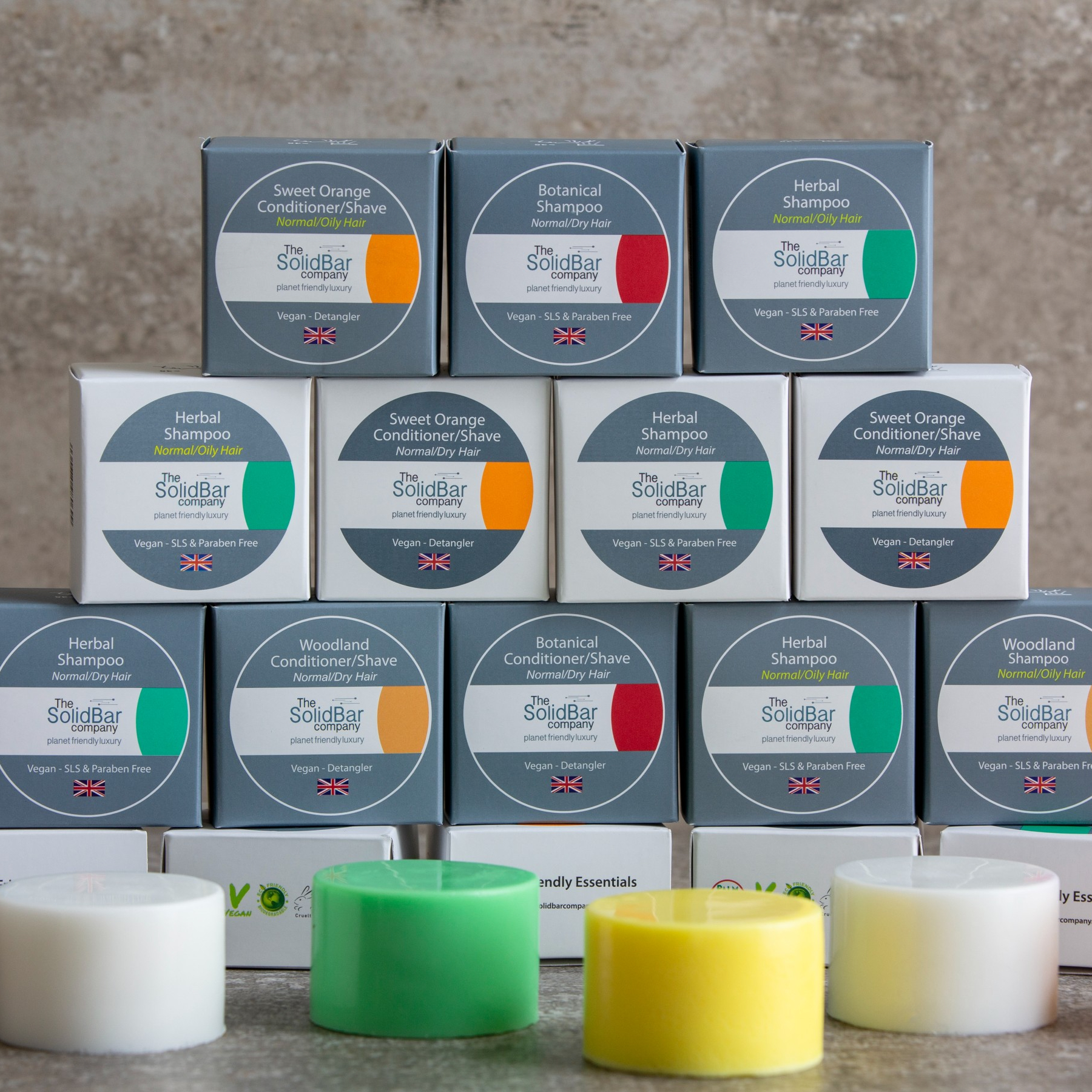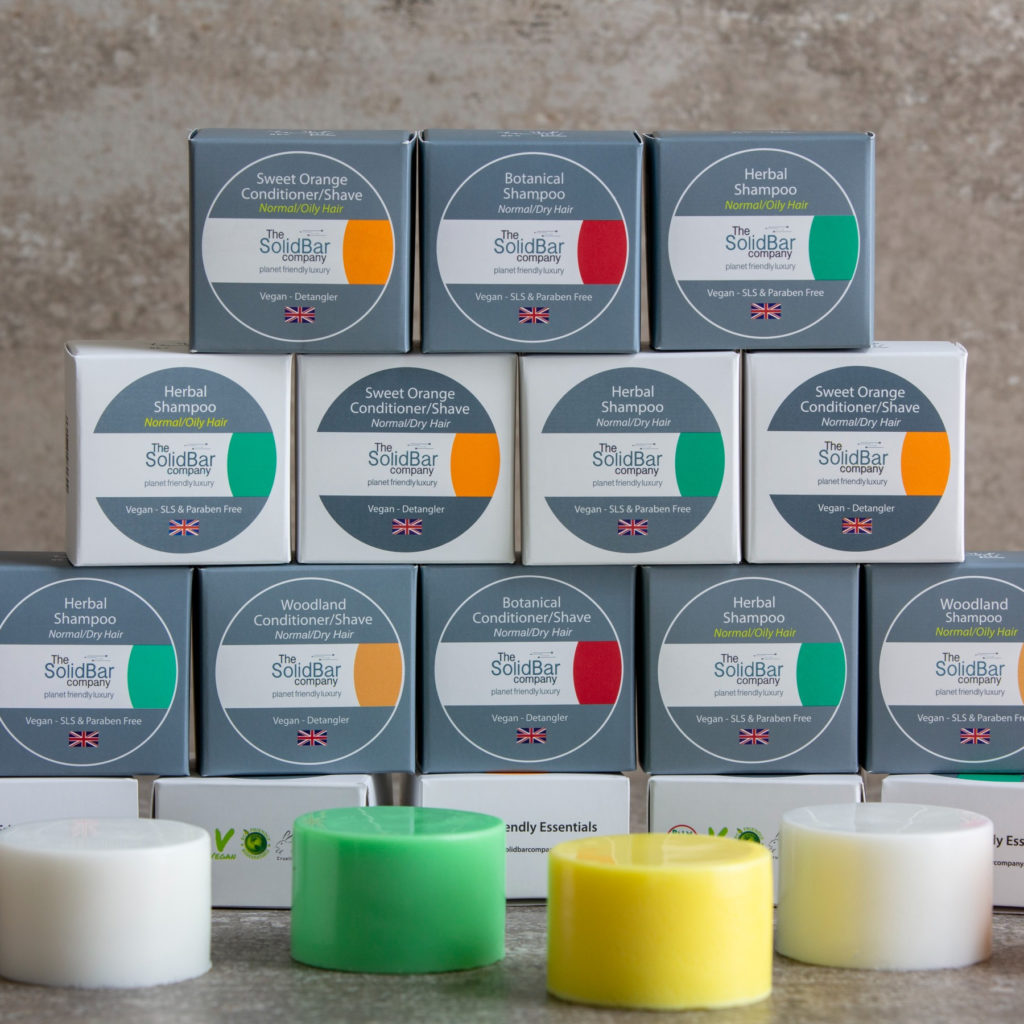 Competitors
Who do you believe to be your biggest competitors? How do you differ from them?
Haircare bars are our top sellers. There are lots of shampoo bars on the market, but unfortunately, many are made from soap, which is terrible for the hair. Others have the wrong pH, are too simplistic and harsh, and I've even seen some with no preservative, which is very dangerous. Some conditioner bars just use oils that aren't cationic and won't close the hair shaft.
So, it is a constant re-education program in our marketing to point this out so people realize that not all haircare bars are made the same and some actually work well and why that is. Our products use specific salon ingredients that make them superior (based on science) yet are still palm oil-free, vegan, and fully biodegradable.
Most companies don't tick all those boxes. It's either the bars work but aren't fully biodegradable, contain palm oil fragrance and are a bit harsh but cheap, or they're vegan and earth-friendly but don't work well because they aren't based on science, degrade quickly, and are on the expensive side. Ticking all those boxes and maintaining the standard we have makes us different.
Hiring and Employment
What criteria do you consider when hiring employees?
For me, it's looking for people to help manufacture the products without me. It's great if they can make a cake, for example, and enjoy making things; then I know they can follow a recipe, and we build it from there. Some chemistry background also helps. We are lucky to live near a military base, so we have a constant stream of reliable, part-time military wives and also farmers' wives in the community.
Navigating Problems
What was the toughest problem you didn't expect when you started? What did you learn from it?
Everything takes longer, costs more, and requires a lot more effort than you think it's going to. I also didn't realize how much having a decent marketing budget would have helped accelerate things, providing everything else is in place (packaging, finished product, etc.)
What's the biggest mistake you've made in your business, and what did you learn from it?
Opening a store briefly in Charleston, South Carolina without realizing how important it is to have really good product packaging.
The Future
What are the biggest challenges your industry will face in the next five years?
Economies potentially collapsing and consumers cutting back on all but the basics.
General
How do you define success for a startup?
If you can keep going and survive the first few years, you will learn so much that you can apply to your growing business. You'll be able to adapt as you go along more easily, too.
Tools
What pieces of technology does your startup swear by?
We have a Shopify website in both the U.K. and the U.S. It was fairly easy to set up and works well. I think having really good, professional photographs is key, too.
What productivity tools do you use?
We use Canva for social media posts and MailChimp for email campaigns. Having professional photos on hand to use throughout the year also works well.
Advice
What's the single best piece of business advice that has helped shape who you are as an entrepreneur today, and why?
Keep going. Keep an open mind and believe in yourself. Surround yourself with positive, helpful people.
What's ONE thing you recommend ALL aspiring or current entrepreneurs do right now to take their business to the next level?
Look out for opportunities that will help your business move forward, whether that's getting a deal on a rented commercial space, approaching another entrepreneurial business for collaboration, or having confidence to contact big store buyers and influencers knowing that your product is just as good, if not better, than the competition.
What's one thing all entrepreneurs should avoid?
Any huge outlays should be weighed up carefully—what does the risk versus reward look like, especially in this climate?
Is there an exclusive TopTierStartups.com coupon code you'd like to provide to readers interested in your product?
Yes, if you want to try the products, go to our website (www.thesolidbarcompany.com) and use the code STARTUP15 at checkout for a discount. The deal expires on October 31, 2022, so don't delay!
Want to be interviewed just like this? Fill out this simple form.