This interview is brought to you by Startup Booster. Market your company with rapid, effective promotion across startup and business blogs.
Name: Wolfgang Rückerl
Companies: Istari Vision and Entity.global

In one sentence, how would you describe your startup?
Entity is the growth engine for the Elrond Network and showcases the most exciting new projects in the Elrond ecosystem.
What are you building and who benefits most from it?
At the moment, Istari Vision and Titan Stake have joined forces in developing Entity. With Entity, we support both Web3 builders and investors by incubating promising blockchain startups from the Elrond ecosystem.
Our project monitor will showcase different projects building on the technology stack of the Elrond blockchain. These startups will benefit from Entity's objective ratings and expert advice on how to improve their business model, tokenomics, documentation, and crypto-relevant KPIs. This way, startups can substantially increase their reach within the Elrond investor community and beyond.
171 founders interviewed so far. Get interviewed in 10 minutes, via a simple form, for free.
On the other hand, investors will have all the power of the Elrond Network at their fingertips. The Entity Launchpad will join Elrond's Maiar Launchpad in showcasing the most exciting new startups, giving investors access to lucrative early investment opportunities.
On top of that, Entity delivers next-level blockchain analytics in real time to help users make smarter and faster investment decisions. Entity's tools are organized into four categories to guide users successfully through their entire blockchain journey:
Discover: Exploring and investing in the most exciting startups from the Elrond community
Invest: Conveniently acquiring EGLD and ESDT tokens
Earn: Finding the ideal investment strategies based on personal criteria
Monitor: Portfolio tracking, simplifying DeFi accounting, and generating professional tax reports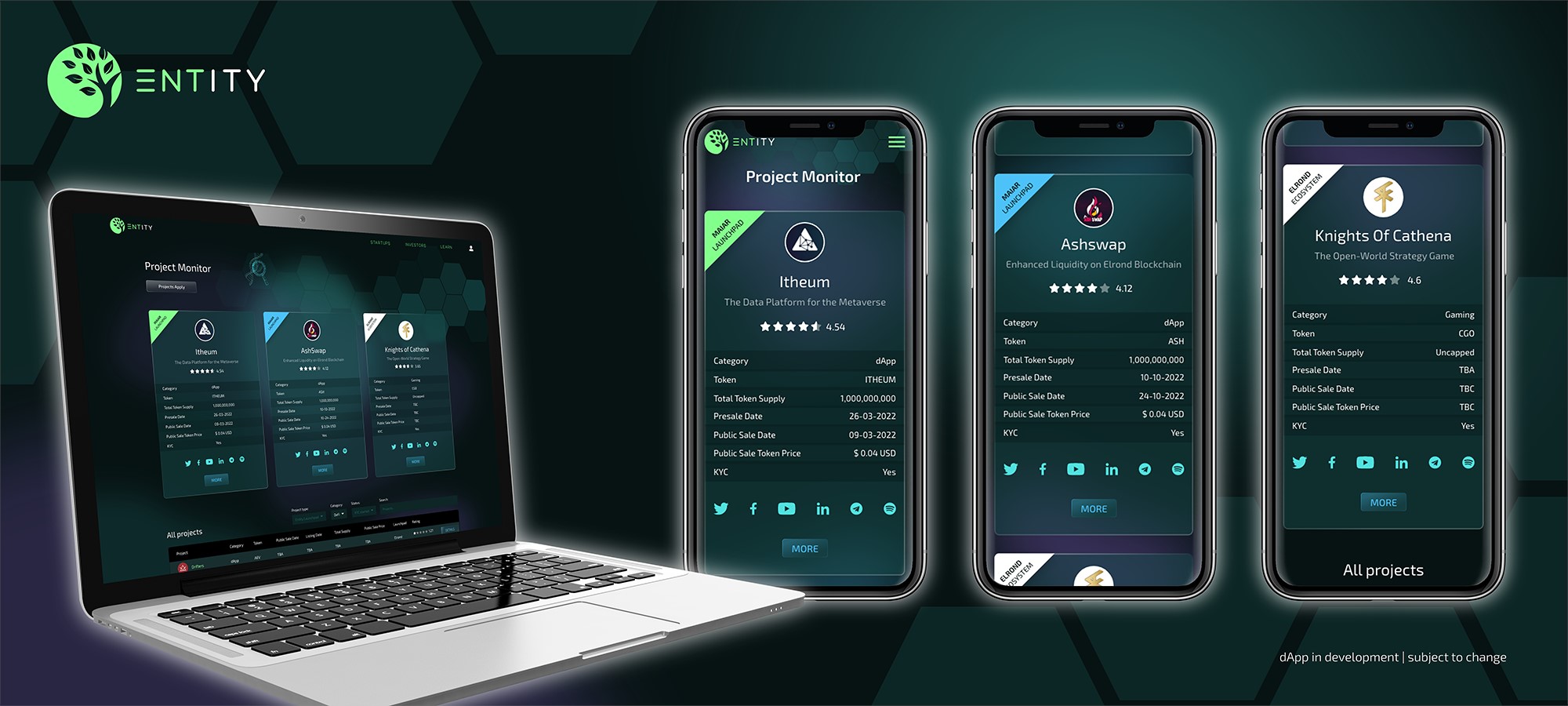 What has been the biggest challenge so far and how did you overcome it?
Our biggest challenge has been growing exponentially with Istari Vision and Entity in a bear market. Some companies scaled back when the market conditions changed, but we kept growing, building new products, onboarding new projects, and planning events. We had to embrace lean startup principles to maximize resources and implement strategies to work and scale with limited resources.
Another challenge has been managing a decentralized team of employees from various countries, among them Germany, Romania, Russia, France, Bosnia, Switzerland, the UK, and the USA. We've used English as a common language although employees communicate among themselves in German, Romanian, and other languages. Despite working remotely, we meet as frequently as possible to form stronger business and personal coworker relationships.
What tool or app could you not live without and why?
While we are working hard on our own apps—such as an Elrond "token gating solution"—I definitely favor Elrond's free Maiar app, which is a very user-friendly and secure wallet and payment app. It enables users to enter the Elrond universe in a very intuitive way, right from their smartphones.
For us, as a leading staking provider, the Maiar app has huge potential for introducing new users to the numerous possibilities of the Elrond ecosystem and cryptocurrencies in general. With Maiar, users can buy and send Elrond eGold (EGLD) tokens and other cryptocurrencies in a very convenient way. For example, with the so-called "herotag"—a short user name that you can choose to supplement the long and inconvenient wallet address—sending and receiving cryptocurrencies becomes easier.
Moreover, Maiar makes it very easy to monitor token performance and earn passive income by staking EGLD tokens with a staking provider like Istari Vision or Titan Stake. With constantly expanding functionality, Maiar enables users to access numerous dApps from Elrond's builders' universe.
What marketing strategies have worked for you?
At Entity, we pursue a content-driven marketing approach. For example, we produce video interviews with leaders and influencers from the Elrond community, write high-quality blog posts, and deliver professional technical documentation and well-designed infographics, explanatory animations, podcasts, and much more.
Additionally, we are trying to constantly engage and grow our follower base with guessing games, interactive contests, and community events. This strategy helps us build trust with our audience instead of trying to convince them of the quality of our product and service.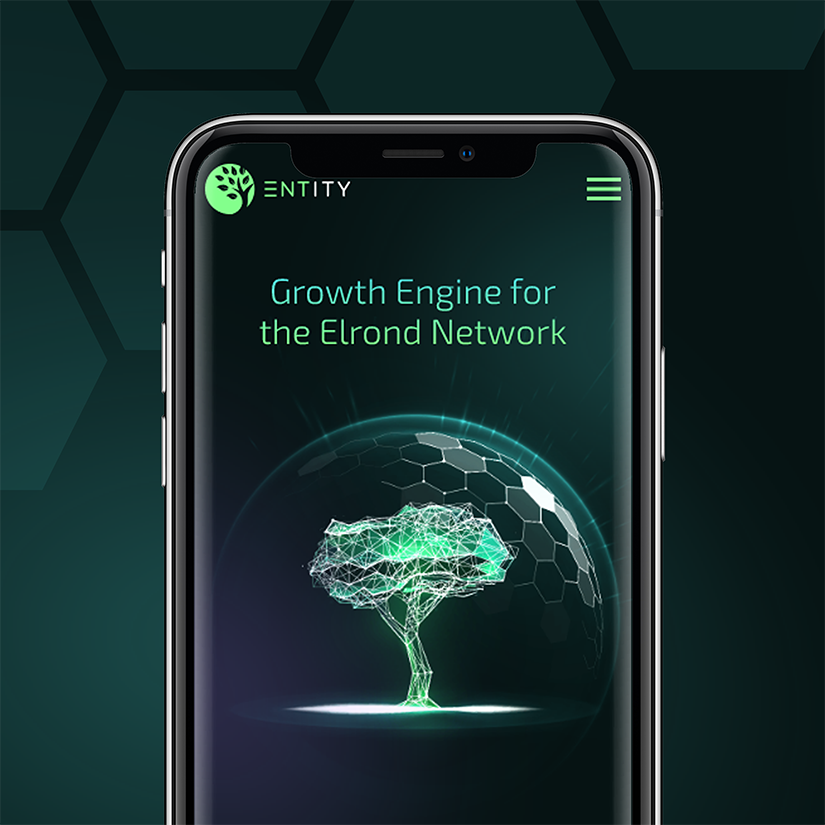 What's the best specific piece of advice you have for other entrepreneurs?
Do not give too much weight to setbacks; rather, try to take them into account for the future in a meaningful way. This goes hand in hand with forming strong partnerships to solve challenges and thinking in a solution-oriented way so that you do not let yourself be limited by a perceived lack of resources.
What does your company's trajectory look like over the next five years?
We believe the blockchain space is still in its early days with a very bright future ahead, so over the next five years, our company will continue to build and innovate despite the market conditions. While the hype for certain projects may die out, we are very confident that the Elrond team will continue to deliver on its technical and business roadmap.
One thing we are monitoring is a potential crackdown on blockchains that have a negative environmental impact. With the European Union floating a plan to curb crypto's climate risk, we are in the privileged position of working closely with a carbon-negative blockchain like Elrond. This means our business could actually end up benefiting substantially from such regulatory moves.
Want to be interviewed just like this? Fill out this simple form.