This interview is brought to you by Startup Booster. Market your company with rapid, effective promotion across startup and business blogs.
Name: Elyse Petersen
Company: Tealet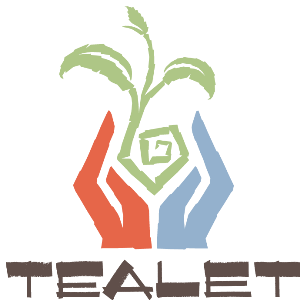 Starting Up
What made you decide to start your own business?
I worked in the tea industry for many years, learning about the many challenges a tea farmer faces to get a fair price when participating in the global tea market. The startup was the idea and push from the tea growers I met while working in this field.
How did you come up with the idea for your startup?
171 founders interviewed so far. Get interviewed in 10 minutes, via a simple form, for free.
The tea growers I met told me that I should launch a for-profit initiative to sell their tea globally. Once I started working on this idea, it seemed natural to build it as a decentralized supply chain platform that would empower not only the tea growers but also the tea business and consumers.
Solving a Need
Who is your startup most useful for?
Tealet is useful for all international businesses as an example of the value of transparency in the supply chain for sustainability and quality in the market. We want to show the benefit and opportunity of maintaining transparent peer-to-peer business networks. It gives a voice to all stakeholders and ensures that the necessary information can be shared to support the longevity of the industry.
What problem does your startup solve, and how would you say it relieves "pain" for your customers?
Tealet solves the problem of a profitable market opportunity for rural farmers and transparency in provenance for consumers. By influencing the market to consume less and value more, it will drastically improve the impending inflation and supply chain issues.
Raising Funds
Have you tried to raise funding? Why or why not?
Yes, I raised a seed round after launching, which closed in 2014. Since then, I have focused on developing the company with our own resources before raising any more funds, which would be used for scaling our product to service agriculture commodity networks outside Camellia sinensis.
If you've tried and succeeded, how hard was it to raise funding?
Fundraising is a challenge because there is such a vast network of investors, each with their unique investing strategies and resources to offer. Meeting the right investors to match your business is a test of your patience, but once you find them, it is a blessing to receive guidance and a vote of confidence from mentors.
Cash Flow and Exits
When does the company expect to be cash flow-positive?
We are currently cash flow-positive and have been for several years.
What does a successful exit look like for your business?
A successful exit would be the sale of the business to a larger platform that seeks the networks and ideology for scaling trust and transparency within larger, more complex supply chain platforms.
What's your best financial management or cash flow-related tip for entrepreneurs who are just getting started?
My best advice for entrepreneurs is to tread cautiously as they expand their cash flow systems, even after raising funds. It is exciting to build a team and an operation, but be sure that your revenue and distribution models are prepared to expand as well to support the growth. I have seen many of my peers grow too fast after raising money without verifying their business model and unit economics.
Marketing
What are some marketing strategies that have worked for you?
The most important marketing strategies involve community business, both offline and online. I've seen a lot of exciting growth in the metaverse and livestreaming over the past few years.
Was there any strategy that worked well early in the business but isn't as useful now?
When we first launched, there was great value in being an early adopter of cryptocurrency and marketing our products to other early adopters, but now the transaction costs for cryptocurrency are so high that retail transactions are not feasible and neither is marketing to crypto holders.
What are some marketing strategies that didn't work for you at all?
Facebook ads have been very costly and noisy since we launched the business, so we no longer pursue that channel.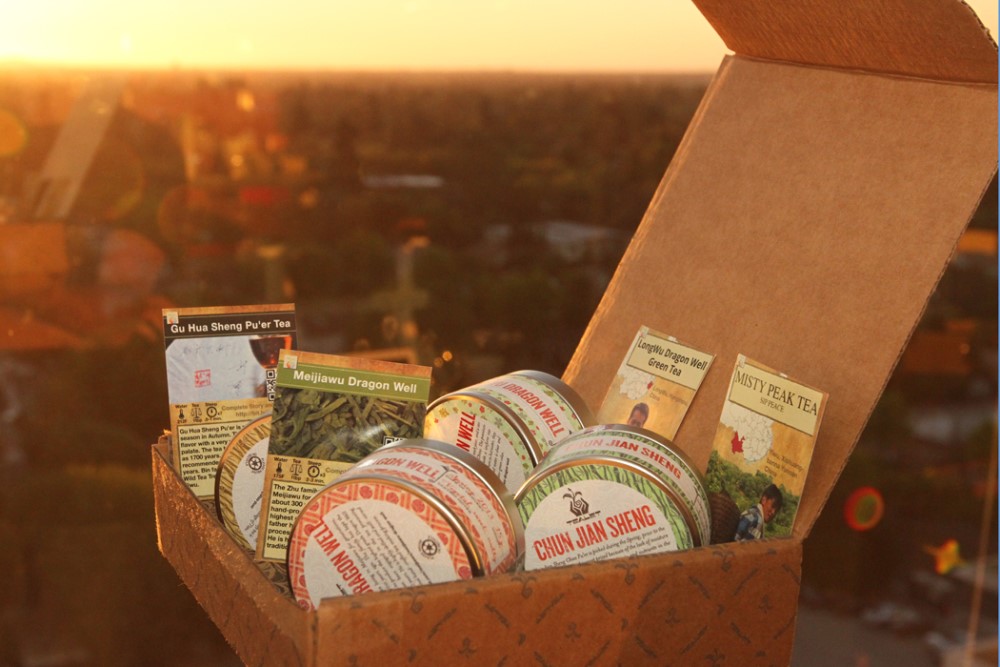 Competitors
Who do you believe to be your biggest competitors? How do you differ from them?
Our biggest competitor is Fair Trade International, the highest-value brand for consumer trust in the market. This label is not fulfilling the sustainability promise it initially made and is ready for innovation. Our product proposes that the consumer learn to trust information instead of a logo.
Hiring and Employment
How exactly does the company develop talent?
Our business is not reliant upon talent because it is built upon the framework of distributed entrepreneurship where the conventional functions of a centralized multinational organization are performed by a large network of small to medium-sized businesses. Tealet's platform allows building all the transact and develop trust instead of owning the system.
What criteria do you consider when hiring employees?
The main criteria I apply when hiring are ideology and passion for change as our business model is a complete disruption to the industry.
Navigating Problems
What was the toughest problem you didn't expect when you started? What did you learn from it?
The toughest problem we have had was the start of the pandemic. A major component of our business is distribution to restaurants. When the hospitality industry came to a standstill, we weren't sure when or if it would start back up. Our customers innovated and expanded their business so they could serve new markets and helped us survive this challenge.
What's the biggest mistake you've made in your business, and what did you learn from it?
The biggest mistake I've made was over-investing in technology when we launched. When we moved the business to Silicon Valley, we hired talented people and focused on making technology as we realized the first step to success would be to learn how to sell tea. I learned that a business really needs to focus on confirming a revenue model before expanding and introducing new products.
The Future
What does the company's trajectory look like over the next five years?
Over the next five years, we look forward to expanding into new commodity networks and taking our cargo under sail in an attempt to decentralize international logistics.
What are the biggest challenges your industry will face in the next five years?
Inflation is the greatest challenge facing all consumer product businesses, especially commodity products. Consumers have expected the cost of tea to be low for so long that marketers will need to find new ways to communicate a higher value for their products.
General
How do you define success for a startup?
Success is being able to get an idea out into the market and get feedback on that idea. Anyone looking to launch a business will not achieve any success unless they put it out there and see the market's response. They need to introduce a new perspective.
What metrics do you consider the most important when monitoring the health of your startup?
The most important metric we track in our startup is the number of stakeholders (or customers) that continue to utilize our platform.
Tools
What pieces of technology does your startup swear by?
Given that I run a communications and marketing platform for a global industry, I have found it important to be able to handle all operations with a smartphone. Many of our customers and users are in remote parts of the world that can only access our software via phone.
What productivity tools do you use?
My most important productivity tool is Google Calendar. It is so widely used around the world; all our stakeholders use it.
Advice
What's the single best piece of business advice that has helped shape who you are as an entrepreneur today, and why?
Someone told me that whenever I achieve success, I need to reflect back and think of the things I did to achieve that success and continue doing that. Every time I've done this exercise, the answer was always HUMILITY.
What's ONE thing you recommend ALL aspiring or current entrepreneurs do right now to take their business to the next level?
Start livestreaming, even if you are talking to an empty room. Do it every day.
What's one thing all entrepreneurs should avoid?
Avoid comparing yourself to other entrepreneurs or your competition.
Is there an exclusive TopTierStartups.com coupon code you'd like to provide to readers interested in your product? Yes. Enter discount code TopTierStartups at www.teaanditspeople.com to receive 10% off.
Want to be interviewed just like this? Fill out this simple form.