This interview is brought to you by Startup Booster. Market your company with rapid, effective promotion across startup and business blogs.
Name: Florence Leong
Company: Kosmode Health Singapore Pte Ltd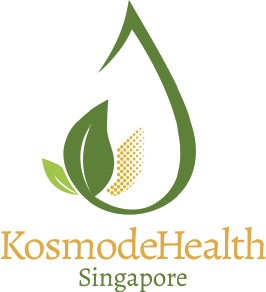 Starting Up
What made you decide to start your own business?
It was serendipity. I had no intention of starting my own business. My intent was to reclaim my voice by retiring from my Big Pharma role, which was providing commercial consultancy and mentorship to startup entrepreneurs within the bio/medtech domain. My co-founder, a professor in the food science technology department of the National University of Singapore, was among my first mentees. I mentored him for almost two years before joining hands with him to co-found Kosmode Health Singapore Pte Ltd.
How did you come up with the idea for your startup?
171 founders interviewed so far. Get interviewed in 10 minutes, via a simple form, for free.
The technology was created by my co-founder. The application was due to my frustration with the high price and dubious quality of plant extracts within the supplement industry. The mission was to expand access to health from nature (i.e., quality plant extracts) to the mass market, not just to consumers with deep pockets. Driven by the trends of circular economy, sustainability, alternate proteins, the issues of an aging population, and the prevalence of diabetes, we decided to apply our extraction expertise to valorizing food processing waste and extracting the protein and fiber for functional food development. Being an ex-pharma executive and understanding diabetes patients' necessity to trade off the pleasure of food for blood sugar management, we decided to challenge ourselves and formulate a staple functional food with zero blood sugar response. This is how the idea of W0W®noodle took shape.
Solving a Need
Who is your startup most useful for?
KosmodeHealth's core technology is plant extraction, which is applied in the extraction of bioactives (protein, fiber, polyphenols) from botanicals and food processing waste to formulate functional food.
Customers in the agri-food industries include:
Agri and food manufacturers with huge amounts of food processing waste that desire to up-value their waste
Food manufacturers that need to meet market demand for sustainable functional food cost-effectively, with upcycled functional ingredients and premixes
Health food outlets
Customers in the biomedical segment (3D cell culture market) include researchers in need of customizable scaffolds to grow cells for tissue engineering, regenerative medicine, and drug discovery applications.
What problem does your startup solve, and how would you say it relieves "pain" for your customers?
Within the agri-food industry, we address the challenge of meeting the nutritional needs of exploding, aging populations through the development of functional food from upcycled ingredients that don't cause a blood sugar response. At the same time, we tackle the issue of the huge wastage of food processing by-products.
Within the 3D cell culture market, we address the pain of high cost and lack of reproducibility of animal protein scaffolds, as well as the limited range of 3D scaffolds that are unable to provide the growth environment needed for diverse types of cells.
Raising Funds
Have you tried to raise funding? Why or why not?
KosmodeHealth has been self-funded until the middle of last year, when W0W®noodle was launched.
If you've tried and succeeded, how hard was it to raise funding?
Raising funds is not easy, but finding the right investment partner with an aligned mission and values is the most challenging part. KosmodeHealth was blessed to have very supportive angel investors.
Cash Flow and Exits
When is the company expecting to be cash flow-positive?
It will be at least three years or more.
What does a successful exit look like for your business?
An IPO for the agri-food business vertical and M&A for biomedical/3D cell culture.
What's your best financial management or cash flow-related tip for entrepreneurs who are just getting started?
Don't raise too much money. Operating on a shoestring budget teaches discipline and focus.
Marketing
What are some marketing strategies that have worked for you?
Clear and concise messages.
Was there any strategy that worked well early in the business but isn't as useful now?
Starting off, we adopted a market pull strategy—strong brand messages and delivering on promises, generating significant publicity that "pulled" in customers' queries for contact services. As we embark on a production scale-up, we will also need to expand business outreach and start investing in marketing and participating in trade shows to "push" sales.
What are some marketing strategies that didn't work for you at all?
Apart from strong branding and concise communication to generate overall brand and corporate awareness, we have not invested in any other marketing strategies.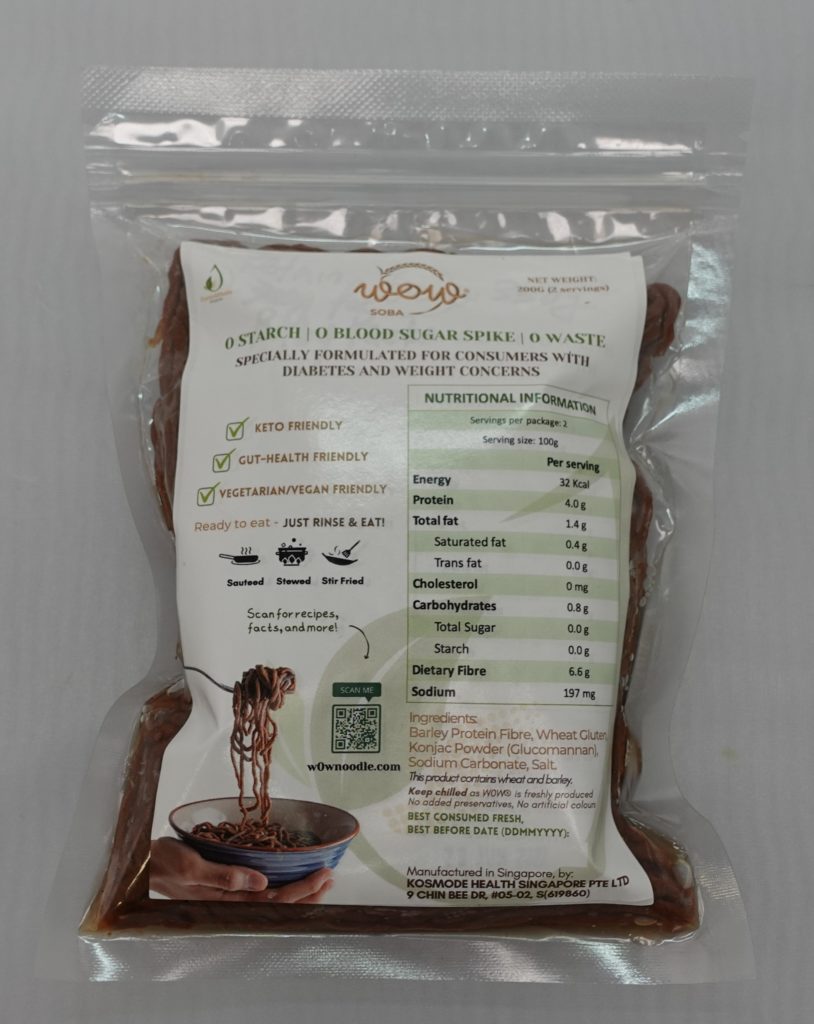 Competitors
Who do you believe to be your biggest competitors? How do you differ from them?
KosmodeHealth has created a new category of functional staple food with zero glycemic response, as food for medicine. The biggest competitors are therefore still the traditional starch-based noodles to which consumers are used and konjac noodles (which also have zero glycemic response but no nutrients). With consumers who purchase W0W for its health benefits, the primary challenge remains their lack of discipline to consume W0W daily, like medicine.
In 3D plant protein composite scaffolds, big brands such as 3D Biotek from Sigma Aldrich and Matrigel from Corning are some of our competitors.
Hiring and Employment
How exactly does the company develop talent?
We have no time to develop talent so we have to recruit experienced people.
What criteria do you consider when hiring employees?
The most important criteria are alignment with our mission and shared values, which will translate into passion and drive to overcome business challenges.
Navigating Problems
What was the toughest problem you didn't expect when you started?
The target business market for quality extracts was too small (buyers want quality but are not willing to pay). We had to pivot to where the market is (i.e., food waste valorization) and ride the trends of sustainability, zero waste, and alternate protein.
What did you learn from it?
You need to be malleable, identify market trends quickly, and ride them.
What's the biggest mistake you've made in your business, and what did you learn from it?
Recruiting when there is an urgent need. As KosmodeHealth was self-funded, it was running on a very lean staff. When the business grew, there was an urgent need to fill some positions. The urgency has resulted in some wrong hiring decisions.
The Future
What does the company's trajectory look like over the next five years?
Within one year, we aim to scale up plant extraction production and the business in Singapore and collaborate in 3D cell culture to achieve publications to pull in market requests.
Within three years, we want to set up a plant extraction/valorization facility overseas, expand the portfolio of upcycled functional ingredients and functional premix, and start commercial sales of a 3D plant protein composite scaffold. In five years, we see M&A for the biomedical/3D cell culture business and an IPO for the agri-food business.
What are the biggest challenges your industry will face in the next five years?
Though there is currently no functional food with zero glycemic response, competition will intensify once the market grows. It is therefore critical to out-innovate and out-execute to be always ahead of the market.
General
How do you define success for a startup?
I would consider KosmodeHealth to be successful when major food manufacturing companies invest in food-grade collection of their food processing waste for valorization into functional ingredients and when W0W is available in all food outlets at mass market prices.
What metrics do you consider the most important when monitoring the health of your startup?
One is the staff retention rate, which reflects internal satisfaction. The customer retention/referral/return rate is also important as it's a reflection of market satisfaction. Another one is return on equity, which reflects investor satisfaction.
Tools
What pieces of technology does your startup swear by?
There's no single technology that's crucial.
What productivity tools do you use?
We don't use anything at the moment, but we will need to start investing in productivity tools soon.
Advice
What's the single best piece of business advice that has helped shape who you are as an entrepreneur today, and why?
Everything that is worth doing is difficult. It motivates me to press on to overcome the many challenges that keep cropping up.
What's ONE thing you recommend ALL aspiring or current entrepreneurs do right now to take their business to the next level?
Be people-centric. It is people that make things happen and take a business to the next level. Focus on optimizing impact on the market by recruiting good people and developing them into great people.
What's one thing all entrepreneurs should avoid?
Ego.
Want to be interviewed just like this? Fill out this simple form.